mp3: Wwax > Straw Man
I have a treat for you today from the Merge [quote] vaults [unquote]. Like It Or Not is a collection of all the "rare and out-of-print" Duck Kee Studios recordings from Wwax who were Mac McCaughan's band before Superchunk. The tracks were recorded between 1987 and 1988. Also in the band were Brian Walsby and Wayne Taylor. Dig the posthardcorepop of Wwax.
Like It Or Not Tracklisting:
1. Pumpkin
2. Inn Town
3. Seven
4. Like It Or Not
5. Straw Man (mp3)
6. Corduoroy
7. Grows On Trees
8. Price of Gas
9. Counting Thoughts
10. Beachworld
11. All Begins Again
12. Just Like
13. Misinvite
14. I Am Right (Saccharine Trust cover) (live)
15 Seven (demo)
Check out a few more tracks over at Pop Tarts Suck Toasted… here.
Stream the whole album (for now)… here.
Buy the whole digital album… here.
In Superchunk news, the band have a new EP coming out soon. Leaves in the Gutter (a very Superchunk title) will be released on CD and digital on April 7. The album is "a collection of songs written while Superchunk prepared for live shows over the past few years." It is their first release since since 2001.
Download a Superchunk oldie recorded by Mr. Steve Albini: Tie A Rope To The Back Of The Bus (mp3)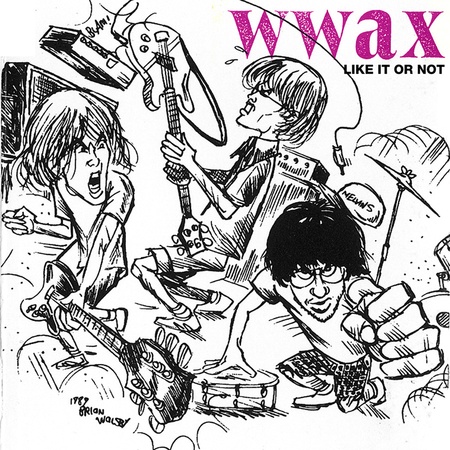 (Slightly) Related Posts:
(Pretty Much) No Related Posts