Consider CLICKing: Jay Reatard wants your email address + Vaselines reissue + King Khan mp3 + More
– Jay Reatard will give you an mp3 if you give him your (junk) email address over at his brand new (relaunched) website… here. He also put together a new single series, created a fan club, released a new video, and compiled an album of early material. Dang.
– I can't believe I haven't mentioned the latest ultradeluxe reissue from Sub Pop yet, a reworked and retitled Way Of The Vaselines. The reissue Enter The Vaselines features re-mastered versions of all the songs released by Mr. Captain America/Eugenius (Eugene Kelly) and Ms. Frances McKee a/k/a The Vaselines, also demos and a live recordings from 1986 and 1988. Nice. It comes out on May 5th and will no doubt rock many a Cinco de Mayo party. Maybe not. Oh and did I mention the cover art is in color this time?
Downloadable: Son Of A Gun (mp3)
If you have not checked out Sub Pop's Amazon Sampler, get it… here.
– Promoblog Daily Rind points us to a scorchin' new freemp3 from King Khan & The Shrines… here.
Downloadable: Land Of The Freak (vice mp3 w/plug at the end)
– Covert Curiosity is digging the new Thee Oh Sees record, Help (which is not a track for track response to Help!)… here. Check out the bitchin' coverart below.
– Head over to The Smudge of Ashen Fluff to check out the garagepunk goodness of Jim Jacobi's Crap Detectors… here.
BONUS LINK: Check out the Police State 7″ at KBD Records… here.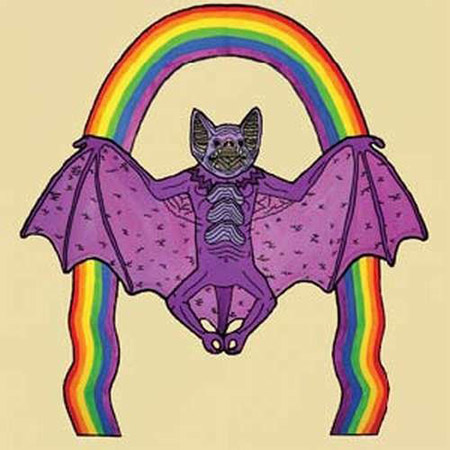 (Slightly) Related Posts: