mp3: Breeders > Fate To Fatal
Damn, I am loving this new Breeders track.
Downloadable: Fate To Fatal (mp3) (props to Stereogum on this one)
The Fate To Fatal EP will be self-released by the Breeders on April 21. It will contain (and I am pretty sure this is not a joke) a Bob Marley And The Wailers cover recorded by Steve Albini.
Myspace page is here.
4AD is here.
Amazon MP3 is here.
eMusic page is here.
Also, the link to the Fate To Fatal rollerderby-themed vid is… here.
Also, there's gonna be at least one more Pixies concert… here.
EDIT: The new EP is now available @ eMusic… here.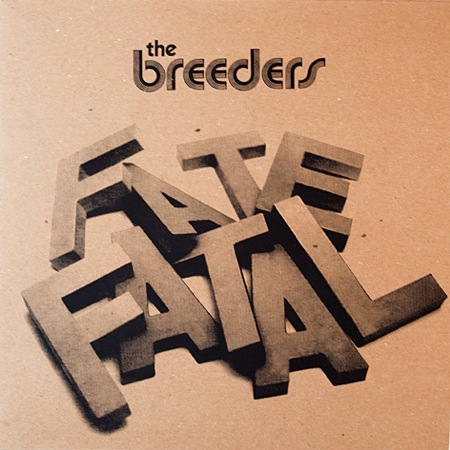 (album art by Chris Glass)
(Slightly) Related Posts: