mp3: What's Up > Harper
Until I checked my inbox the other day, I had not heard of What's Up. Apparently, they are a "rock group" from Portland, OR. Their debut album, Content Imagination will be available on May 19. Listen to their promomp3 below.
Downloadable: Harper (force field mp3)
Obey Your Brain is here.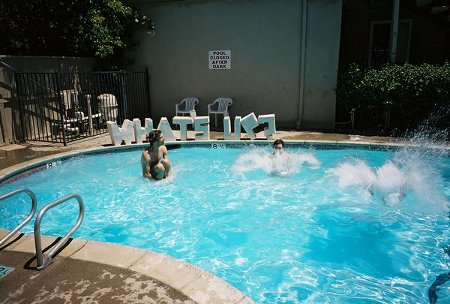 (Slightly) Related Posts:
(Pretty Much) No Related Posts