mp3: Wavves > Mickey Mouse (Demo)
When he is not (1) breaking his wrist, (2) melting down, (3) getting dissing by Psychedelic Horseshit or (4) blogging about Resident Evil 5, lofihypemagnet Wavves is a band that makes music. Mr. Williams decided to share this jam that he "never ended up coming back to and probably wont end up doing anything with." Sounds promising, no?
Downloadable: Mickey Mouse (Demo) (mp3)
Audio geeks can grab the .aif file… here.
Ghost Ramp is here.
Fat Possum is here.
Woodsist is here.
De Stijl is here.
Pukekos post is here.
Recent nyctaper post is here.
Amazon MP3 page is here.
eMusic page is here.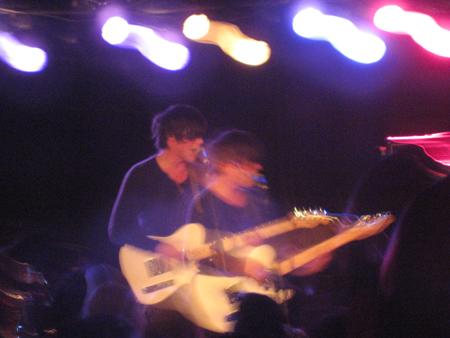 (Slightly) Related Posts: