mp3 :: BOAT > Name Tossers
BOAT is back. They have a new LP of indiepop that is due to drop October 27 on Magic Marker. The album is entitled Setting the Paces. The band's wit is evidenced by tracks with titles like "God Save The Man Who Isn't All That Super," "(do the) Magic Centipede," and "100 Calorie Man."
The band is presently touring the West, so Left Coasters should check the BOAT Myspace for tourdates near them. Hopefully, the band will come east this Fall.
While the band is known for being "sloppy," this record sounds tighter and slightly more produced to me (but not in a bad way). I may have to find a new (possibly compound) adjective to describe them. Here is the 1st mp3 that has been making the rounds on the blogs.
Downloadable: Name Tossers (mp3)
Preorder Setting the Paces sometime in the near future… here (maybe).
Myspace page is here.
Magic Marker page is here.
Amazon MP3 page is here (Note: Treble Hooks is by a different band named BOAT).
eMusic page is here.
(As far as I know) this is not the albumart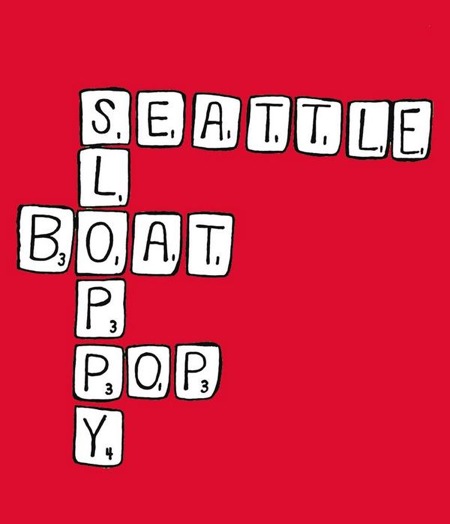 (Slightly) Related Posts: