CONCERT :: HEALTH + Pictureplane + Tanlines + DJ Mr. Jonathan Toubin
When: Tomorrow, Sept 24
Where: Bowery Ballroom 18+ // Doors @ 8:00 PM // $13 advance // $15 day of show
Who: HEALTH
Listen: Die Slow (mp3)
Listen More: Before Tigers (mp3)
(buy from label)
Who: Pictureplane
Listen: Goth Star (mp3)
Listen More: Die Slow (Pictureplane RMX) (mp3)
(buy from label)
Who: Tanlines
Listen: Bejan (mp3)
Listen More: Chrome's On It (Tanlines Remix) by Telepathe
(buy from label // dl from eMusic)
Who: DJ Mr. Jonathan Toubin a/k/a New York Night Train
Watch: 45rpm Maximum Rock And Soul + a Hula Hoop (youtube)
Note: DJ Mr. Jonathan Toubin is only listed on the Bowery Ballroom site. I'm not sure If he will have his own set or be spinning between sets or if he will be there at all come to think of it.
Why: HEALTH. If I have said it once, blah blah blah… HEALTH's live show is NOT to be missed. I can't believe there are still tickets available, but then just because I feel like they should sell out Bowery Ballroom doesn't actually mean they will. It will be weird seeing them play such a large space, but then again I have no doubt they will fill it with sound (think DRUMS) and noise (think feedback). I seriously hope I am not building this up in my mind too much.
Here is what HEALTH looked like the last time I saw them:

Call 1-999-GET-COLOR:

You Will Love Each Other: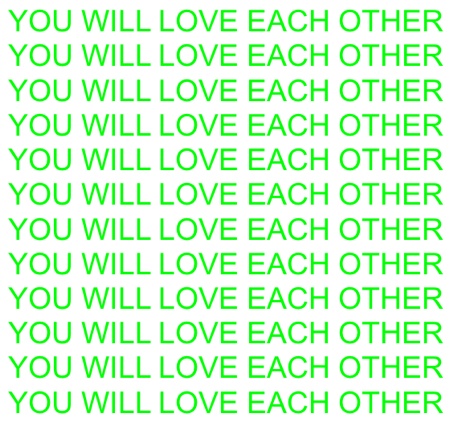 (Slightly) Related Posts: