mp3s :: The Bicycle Mini-Mix
As the first fan of GT on the Facebook, this mini-mix goes out to TSURURADIO. The theme is… bikes.
Downloadables:
Bicycle, Bicycle, You Are My Bicycle (mp3) by Be Your Own Pet
Bicycle (mp3) by Memory Tapes
Day On A Bike (mp3) by Black Moth Super Rainbow
Fall Bicycle (The Album Leaf Remix) (mp3) by Lymbyc Systym
Bizarro Bike (mp3) by Lightning Bolt
Cross Country Atom And His Package Tour Via Bicycle (mp3) by Atom & His Package
BONUS: check out the bicycle themed Contrast Podcast… here.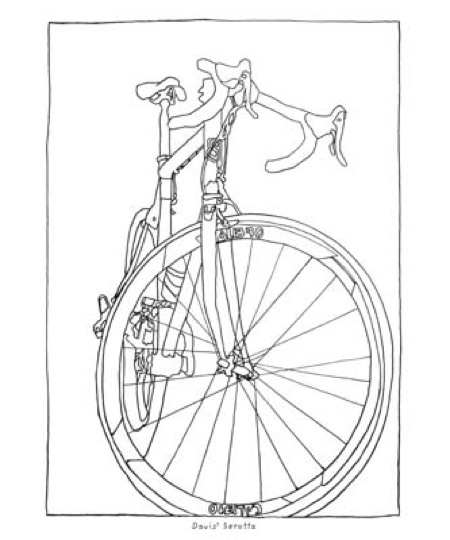 The Bicycle Coloring Book is available from http://www.bicyclepaintings.com/
(Slightly) Related Posts:
(Pretty Much) No Related Posts