mp3 :: Little Girls > Imaginary Friends
Little Girls a/k/a Josh McIntyre's new album Concepts came out one week ago. According to pr materials, the album was recorded "at night in a home studio." It definitely sounds like that. The album has a dark jangly sound with hyper distorted vocals that seem to make the voice into just another instrument. Listen…
Downloadable: Imaginary Friends (mp3)
Little Girls are playing four different CMJ shows, today's show is FREE for non-badge holders. You should go.
Upcoming Shows:
Oct 20 Pop Tarts Suck Toasted CMJ '09 Kickoff Party @ Cake Shop FREE
Oct 21 Noise Problem Showcase @ Union Pool Cost: TBA
Oct 22 @ Don Pedro's (part of The Imposition???) $7 maybe?
Oct 23 Terrible Records Showcase @ Pianos $10
Here is the flyer from today's Pop Tarts party: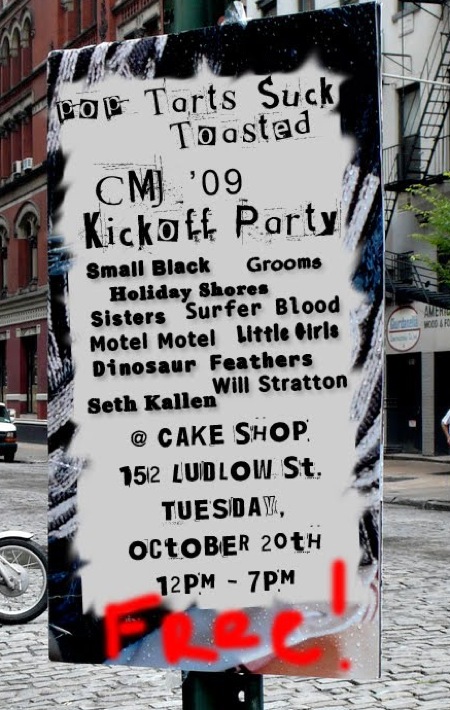 Paper Bag Records is here.
Mexican Summer is here.
Captured Tracks is on myspace.
old FADER post is here.
eMusic page is here.
BONUS: Tambourine (mp3)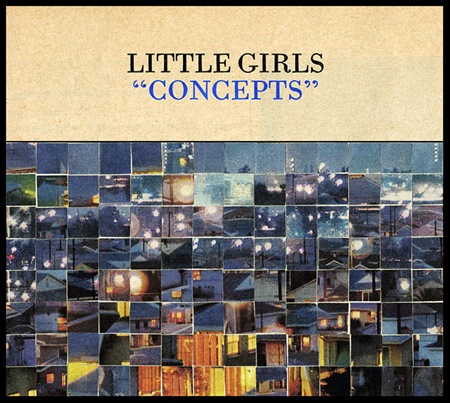 (Slightly) Related Posts: