mp3 :: Spoon > The Mystery Zone
So, you probably heard by now that Spoon is releasing their latest LP Transference early next year somewhere around Jan 25 or 26th. It should be noted that this is the first time the band is working without a producer. So, this is what Spoon thinks Spoon should sound like without any filter (or something like that anyway).
The 1st Transference leak showed up last night, and I can't say I absolutely love love it, but hey that's just me. I bring you now to The Mystery Zone.
Downloadable: The Mystery Zone (mp3 removed per label's request)
There's also this quick Transference promo on the Merge Records web presence…
Streamable: SPOON // TRANSFERENCE (youtube)

btw… have you checked out the bonus section of the Spoontheband website? This month's bonus is…
Downloadable: Everything Hits At Once (Live) (spoontheband mp3)
Spoon is on Myspace
Spoon is on Facebook.
Spoon is on Twitter.
Merge is here.
Matador is here.
Archive.org page is here.
Daytrotter Session is here.
The Spoon Catalog is here.
Amazon MP3 page is here.
eMusic page is here.
BONUS: Got Nuffin (mp3)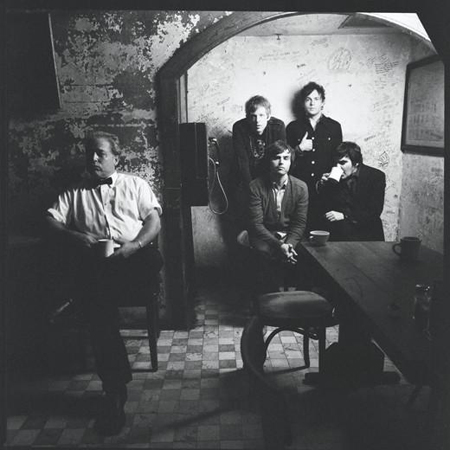 (Slightly) Related Posts:
(Pretty Much) No Related Posts