q and also a :: Golden Triangle
The next q and also a comes from Po'Jay of Golden Triangle.
q: What is the last song you (really) heard?
a: Flyeater (youtube) by Crime
q: What is your favorite food?
a: soup
q: What is your favorite band to see live?
a: It's a 3 way tie: Thee Oh Sees or Black Lips or any of King Khan's bands
Listen:
Destroyed Fortress Reappears/Gold (mp3) by Thee Oh Sees
Cold Hands (mp3) by Black Lips
Invisible Girl (mp3) by King Khan & The BBQ Show
q: What is your favorite venue in NYC (if applicable)?
a: Anywhere in Monster Island (Live with Animals/Secret Project Robot/ the basement/ the street)
q: OK, President Obama appoints you as the first Secretary of Culture, to whom do you give your first grant?
a: E.coli
q: Anything we should know about your latest project (whatever that might be)?
a: Golden Triangle's latest project is a split single with the Fresh and Onlys … coming soon, stay tuned- the artwork has snow men involved.
Listen: Invisible Forces (mp3) by The Fresh & Onlys
(ed. note: this track is from Grey-Eyed Girls)
Also, Golden Triangle's full length debut, Double Jointer comes out on March 2 via Hardly Art. Preorder it here.
Listen: Neon Noose (mp3)
Upcoming Dates:
March 6 @ Monster Island w/ The Sandwitches
April 1 @ Knitting Factory w/ Garotas Suecas
Golden Triangle is on Twitter.
Golden Triangle is on Facebook.
Golden Triangle has a blogspot.
Hardly Art is here.
Mexican Summer is here.
Rob's House is here.
Party Store is here.
Insound page is here.
Amazon MP3 page is here.
eMusic page is here.
BONUS: Prize Fighter (mp3)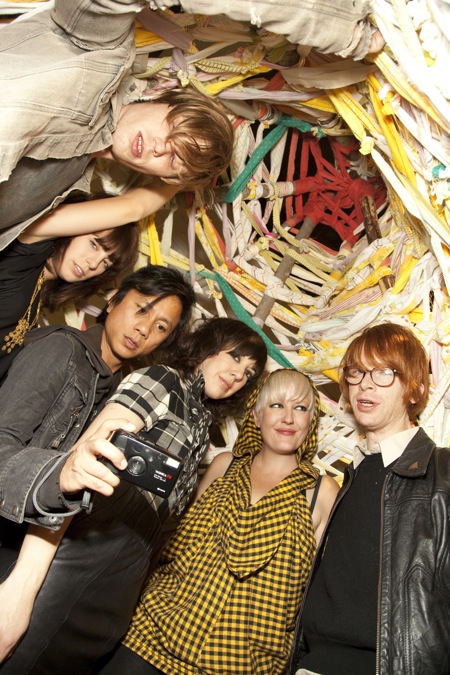 (Slightly) Related Posts:
(Pretty Much) No Related Posts