mp3 :: Diego Bernal > Clear Lifts
Beatsmith and San Antonio civil rights attorney Diego Bernal is back with a new album of instrumental hip hop via the Exponential Records label. It is entitled "Besides…", and is not completely available in physical form. You can get a limited edition blue vinyl 7″ w/ two tracks from the album over at the Exponential web presence.
Here is one track from the album. Listen.
Downloadable: Clear Lifts (mp3)
The whole album is available for download from the Exponential Records bandcamp.
Widget: "Besides…" (bandcamp embed)

Diego Bernal is on Myspace
Diego Bernal is on Facebook
Diego Bernal is on Twitter
Diego Bernal is on elbo.ws
Diego Bernal is on Hype Machine
Diego Bernal is on Exponential
Diego Bernal is on Bandcamp
Diego Bernal is on Amazon MP3
Diego Bernal is on eMusic
BONUS: For Corners (antipop zip)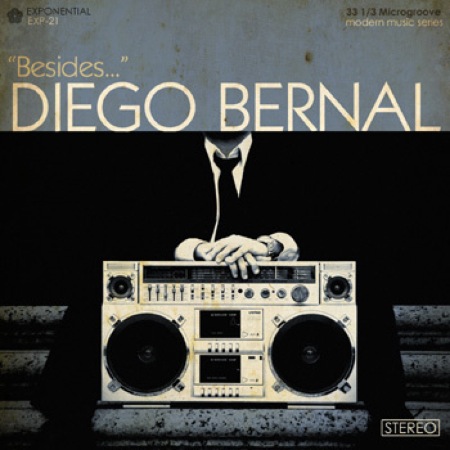 (Slightly) Related Posts: