mp3 :: Marie Stella > Message From Limbo
June 12th sees the release of TRUST EP by Portland, ME noisepop band Marie Stella. This here is the first single which is free for download at their bandcamp page. Listen.
Downloadable: Message From Limbo (mp3)
Plus, you can stream the whole EP using the widget below.
Streamable: TRUST (bandcamp)

Upcoming NYC Shows:
Marie Stella will be playing The L Magazine's Northside Festival (deets TK)
Marie Stella is on Myspace
Marie Stella is on Facebook
Marie Stella is on Bandcamp
Marie Stella is on elbo.ws
Marie Stella is on Hype Machine
Marie Stella is on the EAR FARM Holiday Compilation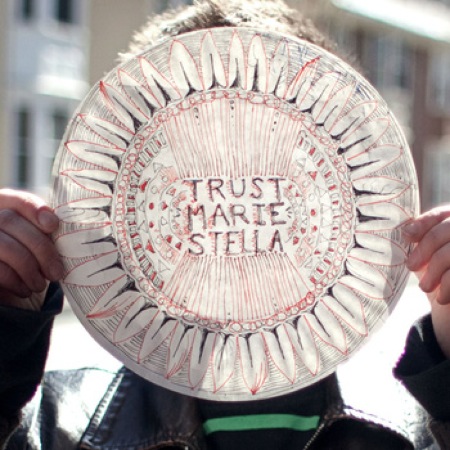 (Slightly) Related Posts: