q and also a :: Marie Stella
Bryan and Matt of Marie Stella sent us these answers to our questions in this next installment of the q and also a series.
q: What is the last song you (really) heard?
b: Some jam band song I can't even identify. The music selection at my local coffee shop can be pretty bad sometimes.
m: "Never As Tired As When I'm Waking Up" from LCD Soundsystem, on vinyl, in the wee hours at a rad party!
Streamable: Never As Tired As When I'm Waking Up (youtube)
q: What is your favorite beverage?
b: I'm a fan of the whiskey + ginger. Delicious.
m: Kahlua Mudslide.
q: What is your favorite band to see live?
b: It's a tie between Liars and Flaming Lips.
m: Jon Spencer Blues Explosion.
Downloadables:
Sunset Rodeo (mp3) by Liars
Drug Machine (mp3) by Flaming Lips
Flavor (mp3) by Jon Spencer Blues Explosion
q: What is your favorite venue in NYC (if applicable)?
b: Union Hall was my favorite for a long time, because I used to work there. These days… Fort Useless! Santos Party House is pretty great too, in a funhouse of debauchery sorta way. Though I've always been a fan of Bowery Ballroom, and I've had a lot of great (late, very, very late) nights at the Delancey, Trash Bar, and Pianos. I really miss a few venues that I spent a lot of time at a few years back: Rothko, Sin-e, Northsix, and Tonic all have a special place in my concert-going heart. I left New York right before the big diy venue explosion really happened.
m: Trash Bar
q: What piece(s) of culture are you really really excited about right now?
b: I went to see the Justin Beiber movie. I considered it a cultural exploration.
m: Not sure which "culture" they mean… realistic 3D movies…
q: Anything we should know about your latest project (whatever that might be)?
b: We just made new shirts! We're continuing to record and release digital singles, and should get working on a full length album in early 2012.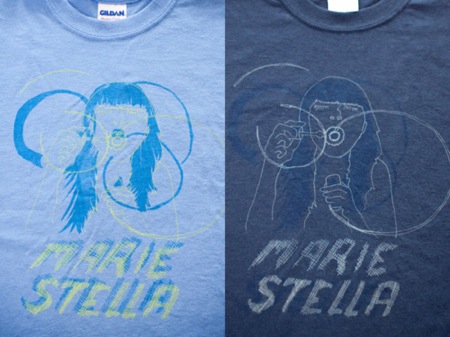 m: Guided By Voices vinyl! (Sing For Your Meat tribute album released by No More Fake Labels on Record Store Day 2011)
Streamable: Little Lines (GBV cover) by Marie Stella
Downloadables:
Watch Me Jumpstart (GBV cover) (mp3) by Le Sera
Gleemer (GBV cover) (mp3) by Cymbals Eat Guitars
And here are a few tracks by Marie Stella.
Downloadables:
1985 (mp3) (source)
Message From Limbo (mp3)
Jealous Powers (Demo) (mp3)
Upcoming NYC Show:
And be sure to check out the rest of the q and also a series… here.
Marie Stella is on the internet
Marie Stella is on Bandcamp
Marie Stella is on Soundcloud
Marie Stella is on Facebook
Marie Stella is on Myspace
Marie Stella is on elbo.ws
Marie Stella is on Hype Machine
Marie Stella is on The Dooryard
Marie Stella is on No More Fake Labels
Marie Stella is on Hilly Town
Marie Stella is on Cornmeal Records
Oh and band member Bryan Bruchman is on Tumblr and Twitter.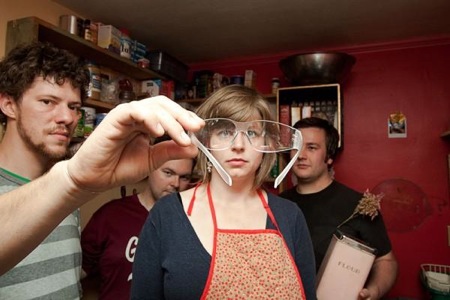 (Slightly) Related Posts: