mp3 :: Little Gold > Sisters & Friends
Weird Freedom is the latest release from Brooklyn's own Little Gold. While technically it is their second LP, Weird Freedom marks two firsts. It is the first release for the band's own Loud Baby imprint, and it is their first LP as a proper band. The country twang which you may remember from their earlier release is turned down on this record and the guitar is turned all the way up. Weird Freedom is out today on vinyl (with 500 copies on sky blue vinyl), digital and CD.
Listen.
Downloadable: Sisters & Friends (mp3)
You can stream the whole album using the widget below.
Streamable: Weird Freedom (bandcamp)
You can buy Weird Freedom directly from the band @ littlegoldsongs.com.
Upcoming NYC Show:
Little Gold is on the internet
Little Gold is on Bandcamp
Little Gold is on Facebook
Little Gold is on Hype Machine
Little Gold is on elbo.ws
Little Gold is on Daytrotter
Little Gold is on Heart Break Beat
Little Gold is on Adagio 830
Little Gold is on Old Baby
Little Gold is on Insound
Little Gold is on Amazon MP3
Little Gold is on eMusic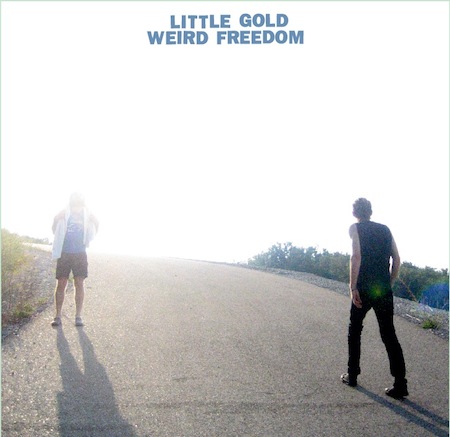 (Slightly) Related Posts: