mp3s :: The Edsel Reissues
As you probably know, we are obsessed with providing the best of what's new here at GIMME TINNITUS, but that doesn't mean we shouldn't look back every so often and check out what is being reissued. Case and point is Comedy Minus One's digital reissue of Edsel's recordings. Now available now are the remastered Grass Records LPs, The Everlasting Belt Co. and Detroit Folly.
Listen.
Downloadables:
Buckle (mp3) from The Everlasting Belt Co.
Draw Down The Moon (mp3) from Detroit Folly
The next batch of reissues to be released will be Techniques of Speed Hypnosis and the Extended Play EP. Reportedly, Geoff Sanoff and Sohrab Habibion are mixing the final 3 songs that Edsel recorded and will append them to the Extended Play EP release. After that comes Edsel's Merkin Records release, Strange Loop as well as a B-sides & Rarities collection.
You can purchase The Everlasting Belt Co. @ itunes.apple.com.
You can purchase Detroit Folly @ emusic.com.
Edsel is on the internet
Edsel is on Wikipedia
Edsel is on elbo.ws
Edsel is on Hype Machine
Edsel is on Comedy Minus One
Edsel is on Thick Records
Edsel is on DeSoto Records
Edsel is on Jade Tree
Edsel is on eMusic
BONUS:
Coil-Re-Coil (mp3) from Strange Loop as recorded by the 1994-era version of the band for Brave New Radio (a pre-taped broadcast)
Narrow (mp3) from The Everlasting Belt Co. as recorded by the 1995-era version of the band for Radio Asylum (a different pre-taped broadcast)
Plastic Passion (Cure Cover) (mp3) from Give Me the Cure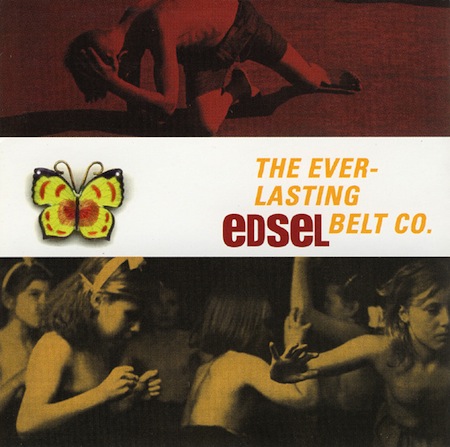 (Slightly) Related Posts:
(Pretty Much) No Related Posts