mp3 :: Hunters > Brat Mouth
As previously reported, Hunters new EP, Hands on Fire is out now on Aagoo Records. If you have not checked this EP out just yet, you really need to get on that. If you live in the NYC area, you can check out their live show at Death by Audio tonight. The band is having their record release party with Necking, Cruddy, and The Numerators.
Here is the second promo mp3 from Hands on Fire. (Ed. Note: I don't think I need to remind you to turn your volume up on this one.)
Listen.
Downloadable: Brat Mouth (mp3)
You can stream the whole EP @ huntersny.bandcamp.com.
You can order the clear vinyl @ aagoo.bigcartel.com.
Oh, and here is the poster for tonight's show.
Upcoming NYC Shows:
You can watch some footage of Hunters performing at Cake Shop during this years' CMJ @ GIMMETINNITUSTUBE.
Hunters are on Tumblr
Hunters are on Bandcamp
Hunters are on Twitter
Hunters are on Facebook
Hunters are on Hype Machine
Hunters are on Swill Children
Hunters are on Aagoo
Hunters are on Insound
Hunters are on Amazon MP3
BONUS: Headache (mp3)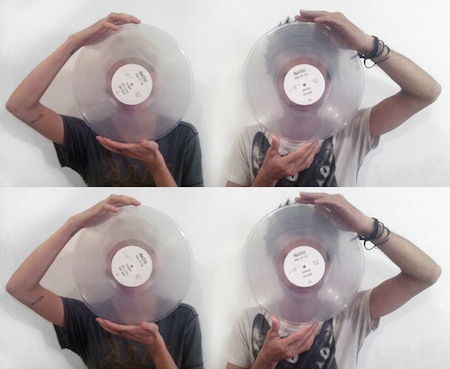 (Slightly) Related Posts: