mp3 :: Skeletons > Pencilneck
And now something special, Skeletons (whom you may know as Skeletons and the Girl-Faced Boys, Skeletons and the Kings of All Cities, or Skeleton$) have a new LP, The Bus, which was recorded with a 20+ piece big band/chamber orchestra comprised of members various NYC underground bands including: Little Women, Extra Life, PC Worship, Starring, Tune Yards, NOMO, and The Dreebs, among others (collectively known as Skeleton$ Big Band… and yes, NOMO is from "Michicago" not NYC).
The LP was recorded when Skeletons were asked if they "might have an idea to do 'something special', over the course of a week, with space and time to work through that big idea at the NYC performance space Roulette." The LP "is 'ghost narrative' based a long poem written on a Greyhound bus from Columbus, OH to Chicago, IL. It tells a story, without telling too much. It's up to you to fill in the gaps."
The Bus is set for release on September 18th via the Shinkoyo label. Here is track that showed up recently on the Shinkoyo Soundcloud.
Listen.
Downloadable: Pencilneck (mp3)
You can also stream up another track from The Bus on the Youtubes.
Streamable: Numbers (youtube)
You can preorder The Bus LP (in 2 different very special very limited editions) @ skeletonstv.bandcamp.com.
Upcoming NYC Show:
Skeletons is on Tumblr
Skeletons is on Bandcamp
Skeletons is on Facebook
Skeletons is on Twitter
Skeletons is on Vimeo
Skeletons is on Hype Machine
Skeletons is on Shinkoyo
Skeletons is on Crammed
Skeletons is on Tomlab
Skeletons is on Sockets Records
Skeletons is on Other Music
Skeletons is on eMusic (also here and here)
BONUS: NO (Austin Vaughn remix) (mp3)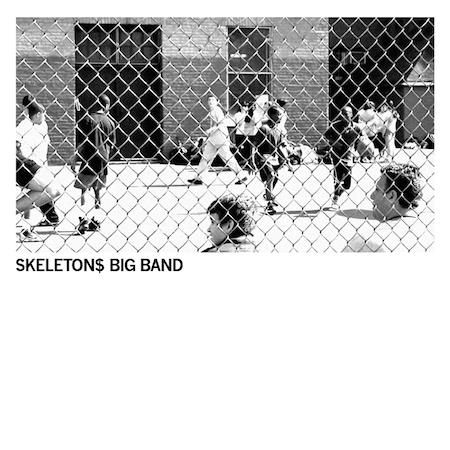 (Slightly) Related Posts:
(Pretty Much) No Related Posts