audio stream :: potty mouth > Damage
Northhampton, MA based all-female alternarock quartet, potty mouth have a new single available for streaming on their bandcamp. Hopefully, we will get to hear it on vinyl in the not too distant future.
Listen.
Streamable: Damage (bandcamp)
Tip of the hat to Liz Pelly for pointing out potty mouth.
Upcoming NYC Shows:
potty mouth is on Tumblr
potty mouth is on Bandcamp
potty mouth is on Facebook
potty mouth is on Big Cartel
potty mouth is on Hype Machine
potty mouth is on Ride The Snake Records
potty mouth is on Puzzle Pieces Records
BONUS: Kids (mp3)
[d/l the SUN DAMAGE EP @ pottymouth.bandcamp.com]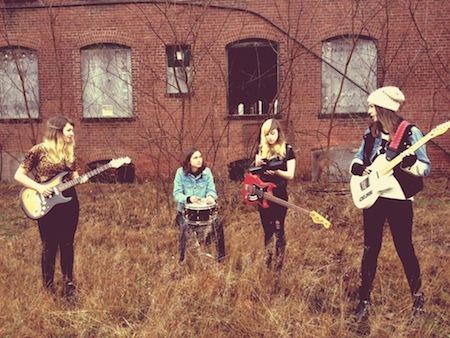 (Slightly) Related Posts:
(Pretty Much) No Related Posts