mp3 :: Low Fat Getting High > The Claw
GT's favorite post-noise-grunge-core-shredders Low Fat Getting High a/k/a LOW FAT GETTING HIGH are about to release Bad Yoga via the good folks at Money Fire Records and Dead Broke Rekerds. And I am super excited to share a song that will melt your face off. Listen to the third song off of Bad Yoga.
Listen.
Downloadable: The Claw (mp3)
And Bad Yoga will be available for purchase soon @ bandcamp.com.
And Low Fat Getting High are playing what looks like a totally awesome show tomorrow night at Shea w/ "The Dream Team".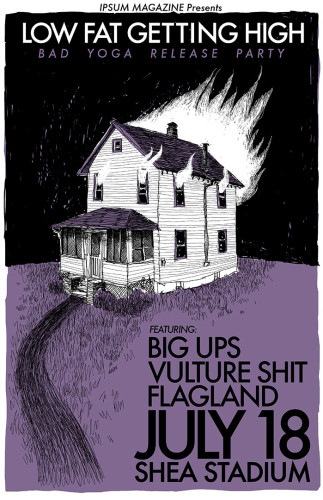 Upcoming NYC Show:
AND don't forget to download Low Fat's recent WMFU session via the always awesome Free Music Archive.
Downloadable: Live on WFMU's Beastin' The Airwaves! (free music archive)
Low Fat Getting High is on the internet
Low Fat Getting High is on Tumblr
Low Fat Getting High is on Bandcamp
Low Fat Getting High is on Twitter
Low Fat Getting High is on Facebook
Low Fat Getting High is on Hype Machine
Low Fat Getting High is on Free Music Archive
Low Fat Getting High is on Money Fire Records
Low Fat Getting High is on Dead Broke Rekerds
Also Playing BONUS:
I Love the Way He Touches His Computer (mp3) by Vulture Shit
My Apartment (mp3) by Flagland
Shut Your Mouth (mp3) by BIG UPS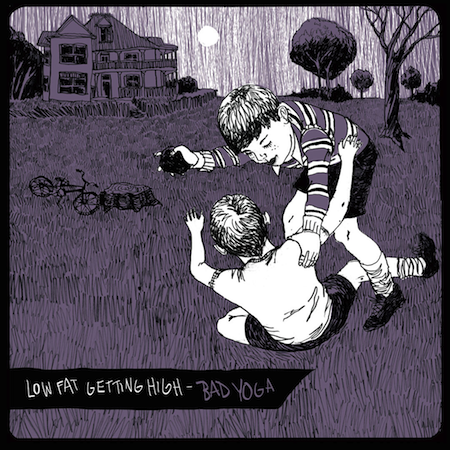 (Slightly) Related Posts: