audio stream :: Negative Trend > Black And Red
Superior Viaduct and Subterranean Records are reissuing Negative Trend's self-titled EP from 1978 on 7″ vinyl. After the San Francisco punk band imploded, members went on to form Flipper and Toiling Midgets. The Negative Trend EP has been one of the most sought-after US punk records. In fact, made such an impression on a young Henry Rollins that he reissued it on his 2.13.61 imprint. That reissue was on compact disc. This 7″ vinyl reissue will be available on December 10th.
Track Listing:
Mercenaries
Meathouse
Black And Red
How Ya Feelin'
Listen.
Streamable: Black And Red (soundcloud)
You can preorder the Negative Trend 7″ @ superiorviaduct.com.
Youtube Supplement:
Streamable: Flipper – Sex Bomb


Streamable: Toiling Midgets – Preludes
Negative Trend is on the internet
Negative Trend is on Wikipedia
Negative Trend is on Hype Machine
Negative Trend is on Superior Viaduct
Negative Trend is on 2.13.61
Negative Trend is on eMusic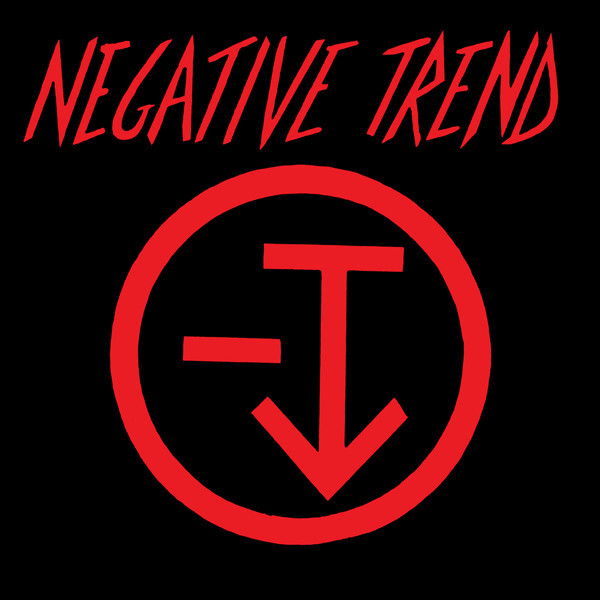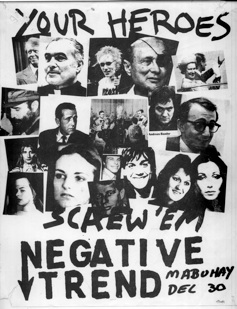 (Slightly) Related Posts: