show :: 11/13 @ Muchmore's > DESIGNER ~ The Flag ~ Clean Girls ~ Negative Supply ~ Banned Books
Join us at Muchmore's on Wednesday for a night of awesome noise and music with DESIGNER of Boston and friends.
If you go to one show this Wednesday, make it this show.
Wednesday. November. Thirteenth.
Mark yr Calendars.
GIMME TINNITUS Presents


???
11/13 @ Muchmore's
2 Havemeyer St
$5 // 8PM
FB RSVP @ https://www.facebook.com/events/360100367468877/
MSL RSVP @ http://mysocialist.com/event/23329/
Muchmore's is on the internet
Muchmore's is on Twitter
Muchmore's is on Facebook
Muchmore's is on Oh My Rockness
Muchmore's is on My Social List
BONUS:
WEEKEND MUSEUM (mp3) by DESIGNER
Bad Blood (mp3) by The Flag
Modern Family (mp3) by Clean Girls
Malio (mp3) by Banned Books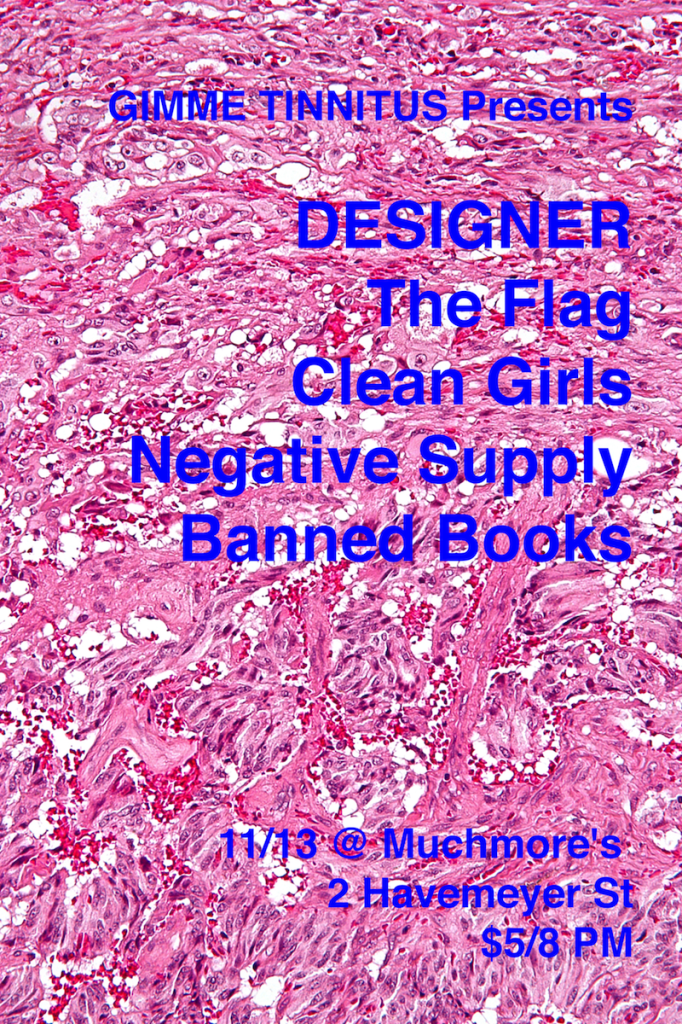 (flyer: bob reich and wikimedia)
(Slightly) Related Posts:
(Pretty Much) No Related Posts