audio stream :: Speedy Ortiz > Everything's Bigger
As you may have heard, Northampton, MA's own Speedy Ortiz is putting out a new EP on February 11th. The EP, Real Hair will be released via Carpark Records. Real Hair was recorded and mixed by Mr. Paul Q. Kolderie, whose recording/production/mixing/engineering you have most likely heard on albums by Dinosaur Jr., Hole, Morphine, Buffalo Tom, Throwing Muses, Pixies, Radiohead, Big Dipper… seriously sounds like the perfect fit, no?
This is what Real Hair sounds like.
Listen.
Streamable: Everything's Bigger (soundcloud)
(as seen)
You can preorder Real Hair @ store.carparkrecords.com or insound.com.
You can stream another track off of Real Hair entitled "American Horror" @ ew.com, you know, if you are into that sort of thing.
Speedy Ortiz are presently ON TOUR in the South and Mid-Atlantic, with their former labelmates Grass Is Green (who also have a new recording coming out soon).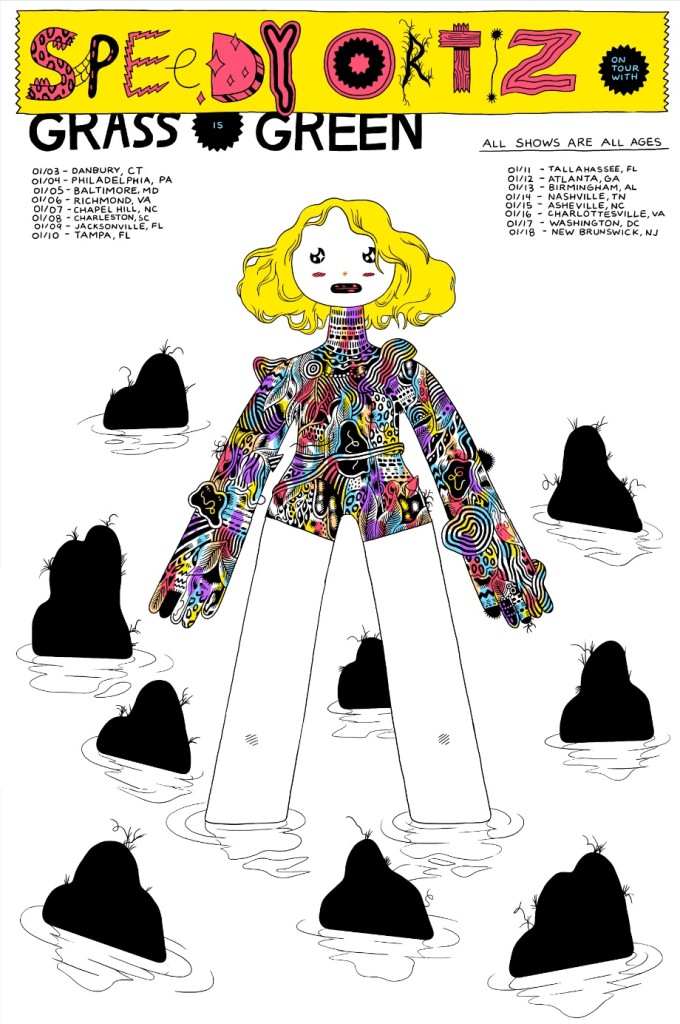 Next comes a tour of the UK, then some SXSW dates, and then the West Coast in March/April with Stephen Malkmus & The Jicks (dates/places on their facebook)
Speedy Ortiz is on Bandcamp
Speedy Ortiz is on Facebook
Speedy Ortiz is on Twitter
Speedy Ortiz is on Livejournal
Speedy Ortiz is on Hype Machine
Speedy Ortiz is on Carpark
Speedy Ortiz is on Inflated Records
Speedy Ortiz is on Exploding in Sound Records
Speedy Ortiz is on Hidden Temple
Speedy Ortiz is on Taste My Kids
Speedy Ortiz is on eMusic
BONUS: Tiger Tank (mp3)
(Slightly) Related Posts: