mp3 :: Slippertails > Walk
So, Slippertails is a "heavy punk" rock band from central NJ. Fleeting Youth Records just released the There's A Disturbing Trend cassette last week. The "meaty" debut LP is chock full of "sludgy guitar tones and apathetic vocals," and it sounds like this.
Listen.
Downloadable: Walk (mp3)
You can buy the limited edition "manly salmon" colored cassette (or just the digital) @ http://fleetingyouthrecords.bandcamp.com.
Slippertails are on Facebook
Slippertails are on Hype Machine
Slippertails are on Fleeting Youth Records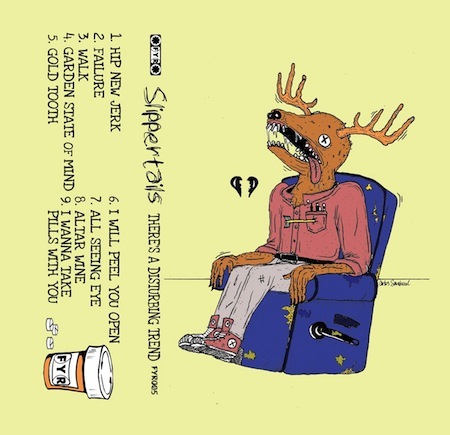 (Slightly) Related Posts: