album stream :: Vomitface > s/t
Today for your streaming pleasure, here's three tracks off the self-titled Vomitface EP. The Jersey City trio play their own brand of sludgy "black surf", kind of like black metal, but you know, with surf rock, or just picture the rock and roll equivalent of nasty polluted waves. Either way.
Anyway, I love it.
Listen.
Streamable: Vomitface (soundcloud)
You can purchase the Vomitface EP (which is limited to 133 copies) @ vomitface.bandcamp.com. Maybe they will enable the purchase of the digital version of the EP on the bandcamp at some point in the near future?
Hopefully, Vomitface will cross the Hudson and play some shows in NYC real soon.
Vomitface is on the internet
Vomitface is on Bandcamp
Vomitface is on Soundcloud
Vomitface is on Facebook
Vomitface is on Twitter
Vomitface is on Hype Machine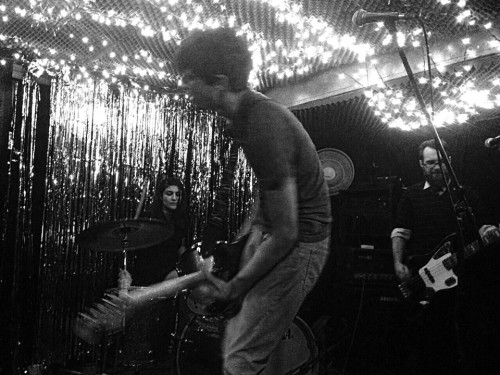 (photo by emmy park)
(Slightly) Related Posts:
(Pretty Much) No Related Posts