mp3 :: Sex Hands > Pivot
GT UK favs FAUX DISCX have announced they are teaming up with Negative Space to release the full length debut from the Manchester-based Sex Hands. The LP is entitled Pleh and it is reportedly filled with "non-stop melody mashed fun time hug and roll hits." Pleh is set to be released on July 28. This here is track number three off of Pleh. Got to admit, I really like typing the word Pleh. Pleh Pleh Pleh. Ok.
Listen.
Downloadable: Pivot (mp3) (as seen)
You can watch Sex Hands goof around in the official "Pivot" music video
Streamable: Pivot (youtube)
Pleh can be preordered on vinyl or digital @ fauxdiscx.bandcamp.com or negativespacemusic.bandcamp.com. Pay using £s.
Sex Hands are on Tumblr
Sex Hands are on Bandcamp
Sex Hands are on Facebook
Sex Hands are on Twitter
Sex Hands are on Soundcloud
Sex Hands are on Hype Machine
Sex Hands are on FAUX DISCX
Sex Hands are on Negative Space
Sex Hands are on eMusic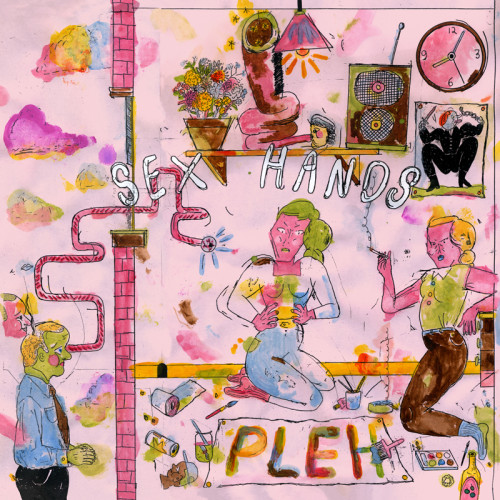 (Slightly) Related Posts:
(Pretty Much) No Related Posts