stream these :: EULA + Pinecones + Exocomet + Open Mike Eagle + Unlikely Friends + Al Lover
So, here is a round up of all the necessary audio/video streams from the week. I'm sure that I am leaving something out. Leave a comment and let me know what's missing.
Listen.

Noose by EULA is off of their second full length, Wool Sucking. Preorders will be available soon.
UPDATE: itunes preorder is here, tapes will be available here.




Cosmosis by Pinecones is off of their new LP, Sings For You Now. Preorder the vinyl, or get the digital now.




Bklyn postpunks Exocomet are back as a duo and have started sharing new tracks on their soundcloud.




Raps For When It's Just You And The Abyss by Open Mike Eagle is off of the upcoming A Special Episode Of EP to be released by Mello Music Group.




Pizza Crust Thief by Unlikely Friends (mems BOAT + Math and Physics Club) is off of Solid Gold Cowboys and is available now.




Cave Ritual is the title track on Al Lover's new record. Get it now.




AND remember there's always lots to stream at the GIMME TINNITUS Soundcloud.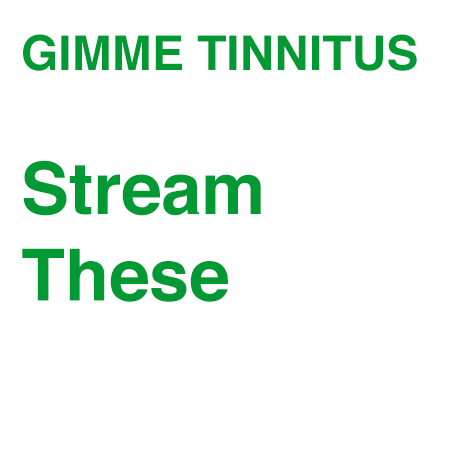 (Slightly) Related Posts: