stream these :: APTBS + Isn't Ours + ADVAETA + EULA + METZ + Radical Dads
So, here is this week's round up of all the necessary audio/video streams. I'm pretty sure that I am leaving something out, so leave a comment and let me know what's missing. Or not.
Listen.

A Place To Bury Strangers released their awesome new album, Transfixation this week via Secretly Canadian sister label, Dead Oceans. Pick it up here. Here is the video for We've Come So Far.




Fire Talk Recs has two upcoming releases that we just can't wait for here at GT HQ. First on 3/31, Isn't Ours aka Mike Sheffield (of Alan Watts, Heavens Gate, Weeds Hounds) is putting out Let Us Go Now To The Afternoon Of The Dead. Preorder it. Isn't Ours is described thusly: "Fucked noise meets warped electronics and heavy dance rhythms, all tactile, no computers."




Then on 4/28, ADVAETA will release Death And The Internet. The first single premiered over at IMPOSE. Preorder the LP.




Another track from the new EULA full length, Wool Sucking dropped this week over at the Village Voice. This is Like No Other. Preorder Wool Sucking today!




The first track off the new METZ LP, II showed up on the Sub Pop Youtube this week. This is not the video for the song, but it does contain moving images involving pancakes. Preorder the album now.




Radical Dads have a new album called Universal Coolers that comes out on Tuesday via Old Flame Records. Why not preorder it today?




Finally, this is not a stream, but you should check out some killer photos from the recent GT Presents show at Silent Barn over at IMPOSE.

AND remember there's always lots to stream at the GIMME TINNITUS Soundcloud or the GT Youtubes, and also at the GT Tumblr too.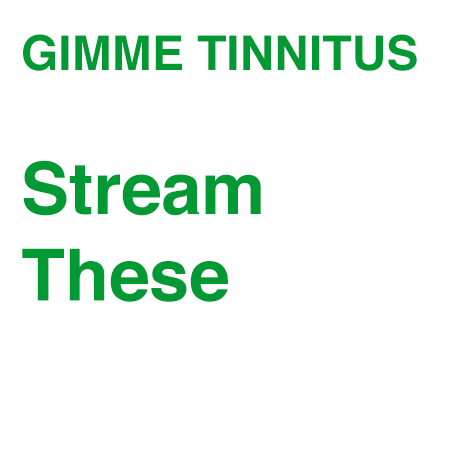 (Slightly) Related Posts: