stream these :: EULA + Turn To Crime + Open Mike Eagle + Malatese + AJ Pantaleo + Vatican Dagger
So, here is this week's round up of all the necessary audio/video streams. I'm pretty sure that I am leaving something out, so leave a comment and let me know what's missing. Or not.
Listen.

Eula (yes, they're back on Stream These second week in a row!). Anywho, they dropped a trippy dancey new video for their track Meadow this week. You can preorder their Wool Sucking tape here. Plus, you should come to the release show at Palisades next week.
AND you can (and let's face it, probably should) check out Eula's recent visit to BTR Live Studio (complete with group high five) @ https://www.youtube.com/watch?v=IakEsEWpL7s.



Turn To Crime announced their new album, Actions this week. It comes out April 28th via their own Mugg & Bopp label. This is the first single, Prince of Slackers.




Mello Music Group has new 2015 roster comp called Persona. And they are giving away a free track from Open Mike Eagle produced Oddisee for the cost of one email address. Purchase Persona here and stream it below.




Harrisonburg, VA's own Malatese has an awesome new cassette of slightly creepy postpunk for you to play really loud late at night. Grab it at their bandcamp.




Chapter 1 is a drippy new collaboration between artist Brendan Coyle and AJ Pantaleo the drummer from Bueno.




The Mess is the B side off the new Vatican Dagger 7″. Available from the good folks at Total Punk Recs. Don't be dumb, buy it.




AND remember there's always lots to stream at the GIMME TINNITUS Soundcloud or the GT Youtubes, and also at the GT Tumblr too.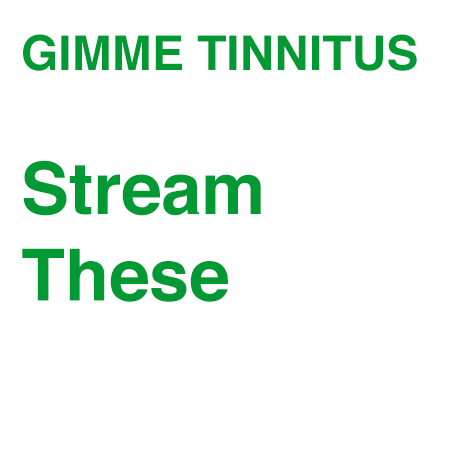 (Slightly) Related Posts: