stream these :: Lightning Bolt + Kill Alters + Roomrunner + NICE GUYS + Junk Boys + lost boy ? + Speedy Ortiz
So, here is this week's round up of all the necessary audio/video streams. I'm pretty sure that I am leaving something out. Leave a comment and let me know what's missing.
Listen.

New Lightning Bolt. I repeat. New Lightning Bolt. The Metal East.
(as seen)



The Kill Alters LP is out now on GODMODE. Autobiographical electronic noise. Read about and buy it here.




Karn is the new video from Baltimore posthardcore outfit Roomrunner. And it is a time traveling post apocalyptic masterpiece. Props to Stephen Tringali and Peter Binswanger. Purchase the Separate EP here.
(as seen)



Chips in the Moonlight is the new album by NICE GUYS and Stinker is their ultraviolent new new video. Purchase the EP here.
(as seen)



Pay what you want for the new psychrock jam from Junk Boys (Ex-Organs and members of Dream Police and the Yin Yangs). Buy it.
About The Future is the second single off of Lost Boy ?'s new LP Canned which comes out 3/31/15. Preorder it from Paper Cup Music here.




Finally, Raising The Skate is the first single to drop from Speedy Ortiz's new album Foil Deer which is set to be released by Carpark on 4/21/15. Preorder Foil Deer here.




UPDATE: Props to Jake Saunders for suggesting an EIS Recs supplement with Krill and Leapling and I'm throwing in some Pile as well. You should go to http://explodinginsoundrecords.bandcamp.com/ right now to buy everything because EIS Forever.




AND remember there's always lots to stream at the GIMME TINNITUS Soundcloud or the GT Youtubes, and also at the GT Tumblr too.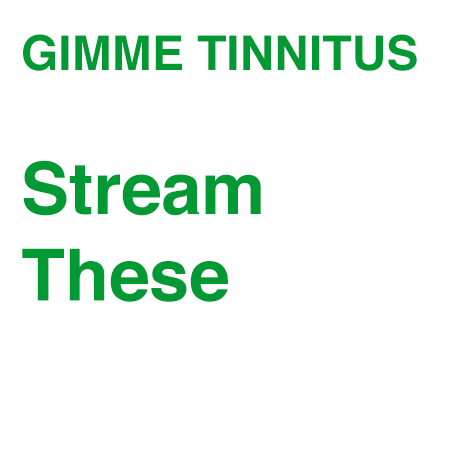 (Slightly) Related Posts: