stream these :: The Blind Shake + The Teen Age + Vomitface + Shy Mirrors + Föllakzoid + Ratking + Musk
So, here is this week's round up of all the necessary audio/video streams. I'm pretty sure that I am leaving something out, so leave a comment and let me know what's missing. Or not.
Listen.

The Fly Right LP is the latest release from The Blind Shake. It comes out on April 14th via the always awesome Slovenly. Here is a four track sampler that recently showed up on the Slovenly bandcamp. You can pre-order it now.




The killer new The Teen Age single comes out on April 7 via the fine folks at Old Flame Records. Listen to it now.
Vomitface stopped by BTR Live Studio the other week and this is what happened. (Note: the footage includes an unreleased track!) Watch.




You can stream one track off the new Shy Mirrors LP Dodging the Column, which is set to be released by GT favs Mirror Universe Tapes. You can preorder it now.




Föllakzoid drop 12 tabs, I mean… minutes of psych on their new track Electric. The new album III comes out on March 31st via the ever rad Sacred Bones. You can preorder it now.




PLUS you can grab the new free Ratking EP @ bittorrent.com. Also maybe watch the Combat Shock 2 video by Musk (as seen).

AND remember there's always lots to stream at the GIMME TINNITUS Soundcloud or the GT Youtubes, and also at the GT Tumblr too.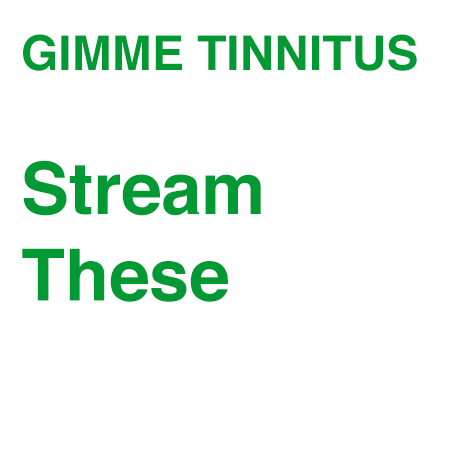 (Slightly) Related Posts:
(Pretty Much) No Related Posts