stream these :: Courtship Ritual + Death Vacation + RATKING + DJ Lucas + Britt Teusink + Villages + Crown Larks + AJ Pantaleo
So, here is this week's round up of all the necessary audio/video streams. I'm pretty sure that I am leaving something out, so leave a comment and let me know what's missing. Or not.
This week's post is pretty crowded so take yr time and…
Listen.

First up, I am loving this new Courtship Ritual track off the AMERICAN MUSIC compilation from GODMODE. Stream the whole thing on soundcloud and purchase the tape at the GODMODE store.
UPDATE: Courtship Ritual is playing Palisades tonight.




Come out tonight for the Death Vacation release show at Aviv. Grab the tape from Serenity Now tonight or on the internet in the near future.
Dope flyer by Alex Crocetti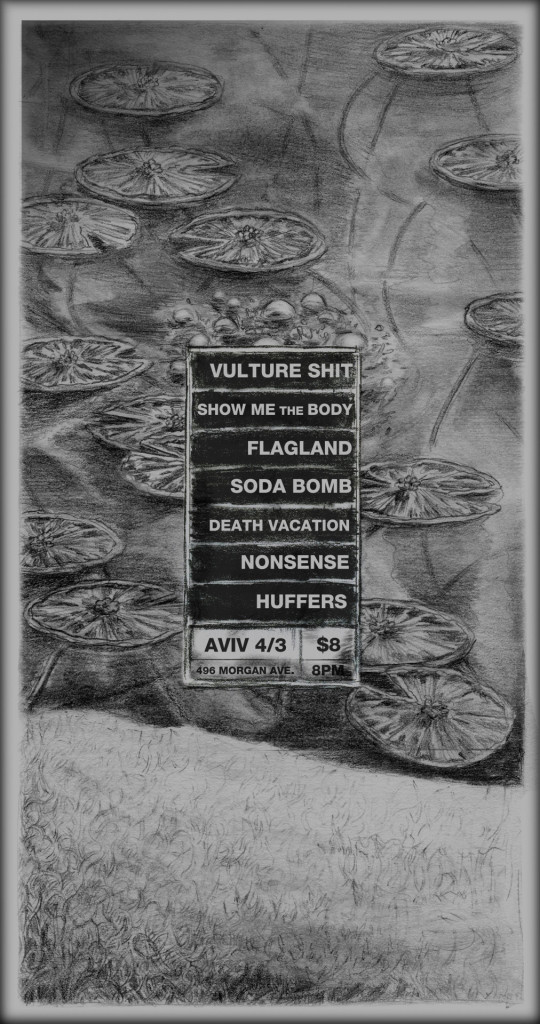 So, DJ Lucas remixed RATKING. nuff said.




Britt Teusink (of Deadcat) posted this sick new beat track. Emcees take note (well the MCs that read GT anyway).




Villages has a new album of ambient sounds called Procession Acts that blend tones of guitar and piano into a forceful presence. Buy it from Bathetic Recs.




Crown Larks have a new tape of their own brand of experimental rock. Buy the tape from Already Dead Tapes. (Already Tape Tapes also put out that new Yeesh, hint hint). See Crown Larks at Cake Shop tomorrow.
UPDATE: Or see them tonight at Shea. Ok?




And finally, speaking of things experimental AJ Pantaleo of Bueno has a new improvisational recording called WALKABOUT. No purchasing info yet :/



AND I didn't even get to Downtown Boys, SMILING, A Place to Bury Strangers, Liturgy, Meat Wave or HEATERS, damn.
AND remember there's always lots to stream at the GIMME TINNITUS Soundcloud or the GT Youtubes, and also at the GT Tumblr too.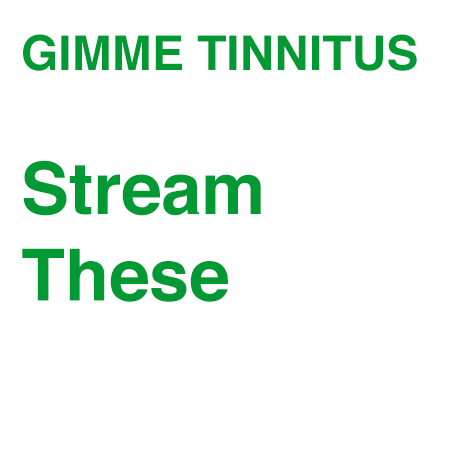 (Slightly) Related Posts: