show :: 5/28/15 @ The Gutter > Wicked Kind + Pope + Tape Deck Mountain + All People
On May 28th, join us for a killer bill at The Gutter including the punky powerpop of Wicked Kind (featuring members of Lost Boy ? + Titus Andronicus), NOLA's own grungtastic Pope, the quietLOUDquiet of Tape Deck Mountain, and the NOLApostpunk of All People. DO not miss this one and it's only $5. C'mon.
May 28th. Mark yr Calendar.



P.S. – A special shout out / thank to Dan from EIS Records for helping to set this up.


5/28/15 at The Gutter
Doors 8:45 // 21+ // $5
RSVP on FB: https://www.facebook.com/events/1437266046568881/
RSVP on OMR: http://www.ohmyrockness.com/shows/270906


The Gutter is on the internet
The Gutter is on Twitter
The Gutter is on Oh My Rockness
The Gutter is on NY Mag
MP3 BONUS: Laptop's House (mp3) by Pope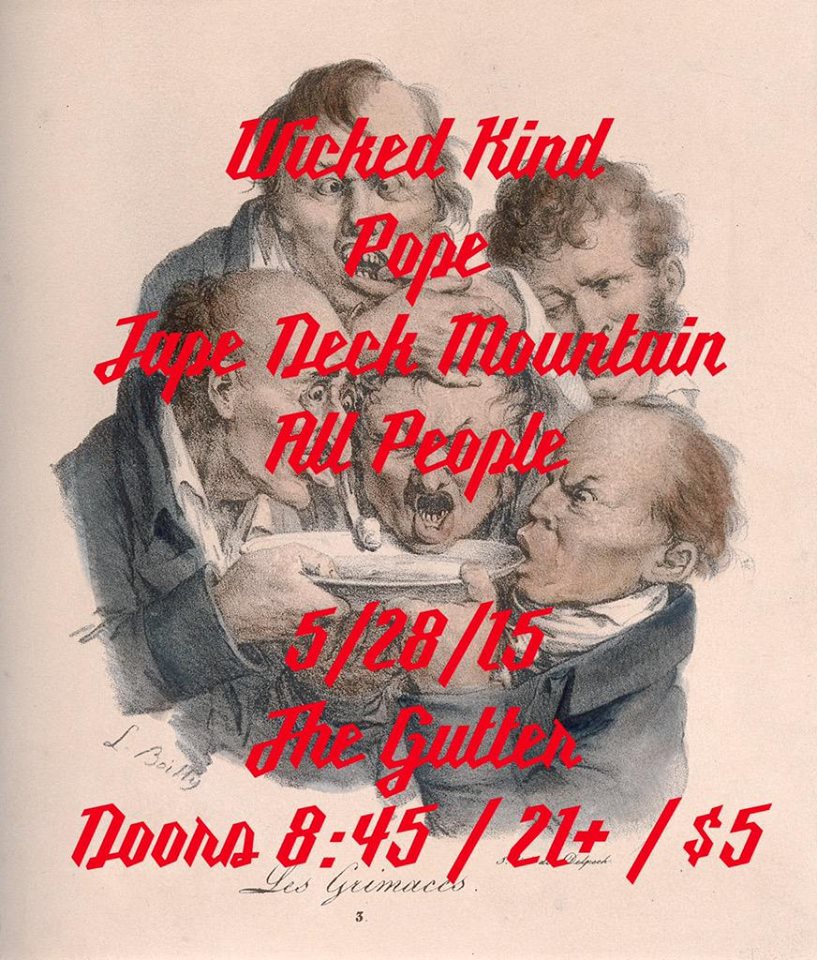 (Slightly) Related Posts:
(Pretty Much) No Related Posts