stream these :: Joanna Gruesome + DJTJ + COPY + Kleenex + CROSSS + The Mothmen + Andy Human And The Reptoids + Prefuse 73
So, here is this week's round up of all the necessary audio/video streams. I'm pretty sure that I am leaving something out, so leave a comment and let me know what's missing. Or not.
Listen.

Purveyors of dissonant wimp music Joanna Gruesome have a new LP Peanut Butter, which will be released May 11th via Slumberland Recs. Preorder Peanut Butter @ http://www.slumberlandrecords.com. This track is called Honestly Do Yr Worst.




DJTJ (of Trabajo) recently did a set live on Bel-Air Radio. Trip out to thissss…
bel-air.org 3/25/15 setlist
Tuvan Throat Song – Unknown [DJTJ remix]
And Then I Laughed – Visiting Houses
Psicogamelan – Panchasila
Shambhala Signal – Haruomi Hosono & YMO
Tachikawa; Seiko 1; Shiseido;Honda – Yasuaki Shimuzi
心臓の扉 (Shinzo No Tobira) – Mariah
Stay High Remix Remix (Stupid Habits) – Smhoak Mosheein
El Coro de Arasy | Juan Manuel Castrillo – Gruenrekorder
Outside – Lucky Dragons
ORIENT – Jakub Lemiszewski
HEV – Five Star Hotel
h a º l o – v e s a
Maca Lu-Lu – Yong Yong
Smoke/ Pathways – Teleseen
Scout 1 (HIVE) – Tyondai Braxton



So, COPY has a new track called Multiples on his soundcloud. His new album is called Chalice Agenda, and it is definitely being released digitally on May 15th via the good folks at Audio Dregs. COPY is doing a Kickstarter as vinyl preorder @ https://www.kickstarter.com to get a vinyl version made as well. This is the embed of the aforementioned track (Multiples).




The Kill Rock Stars youtubers posted this 1978 Kleenex track called Hedi's Head. Dig the vid then you can/should click over to the bandcamps and buy the Kleenex/LiLiPUT compilation @ http://kleenexliliput.bandcamp.com.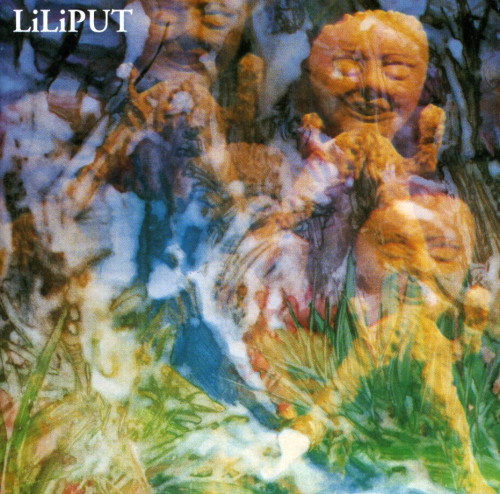 Here is CROSSS' new track, Golden Hearth, off the new LP called LO which comes out May 26th. Preorder @ http://www.telephoneexplosion.com/. You can buy a limited edition lathed single "Interlocutor" @ http://crosss.bandcamp.com/.




Post-punk classic Pay Attention! by The Mothmen is getting a reissue. You can order Pay Attention! here @ https://bleep.com/ ($22.49 tho). Listen to the track Change Direction.




Ss / Sol Re Sol Records is releasing the self-titled Andy Human And The Reptoids album which just crammed full of new songs that are secretly lost new wave classics. Preorder it @ http://ss-records-sol-re-sol-records.myshopify.com. Here is a little two song sampler.




Guillermo S. Herren a/k/a PREFUSE 73 has a new LP entitled Forsyth Gardens. Preorder @ http://shop.temporaryresidence.com. This track here is called What They Got?.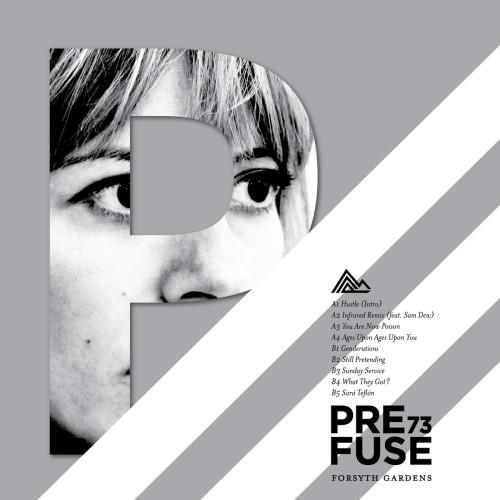 AND I'm not even getting to Clean Girls new LP, Despite You, which you can stream in toto here. Preorder that here. Ok. Good. Plus there's new Meat Wave or The Teen Age or RAT FIST. Oh man.


AND remember there's always lots to stream at the GIMME TINNITUS Soundcloud or the GT Youtubes, and also at the GT Tumblr too.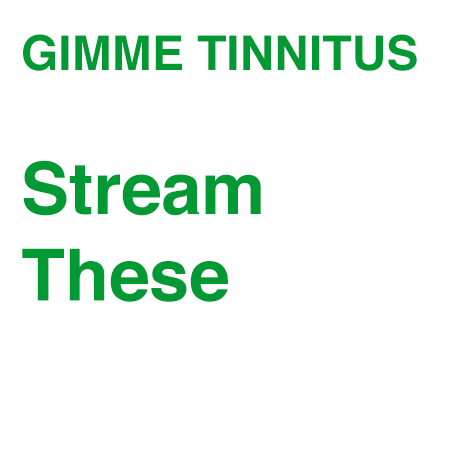 (Slightly) Related Posts: