album stream :: Palberta / No One and the Somebodies > Chips for Dinner
GT favs, the upstate nowave poppers Palberta and the north of Manhattan weirdo punks No One and the Somebodies have a brand new split entitled Chips for Dinner. The cassette of Chips for Dinner comes out tomorrow via Underdog Pop Records, a new Brooklyn-based punk/nowave label. Their debut release is from Bronx punks TURBOSLEAZE (more on that later), and Underdog Pop has planned releases for Huge Pupils, Big Neck Police, dog, Old Table, The Cradle, and more. You should probably check out their Soundcloud.
We are very excited to share the stream of Chips for Dinner with you now.
Listen.
You will be able to purchase Chips for Dinner direct from the bands at shows and maybe from Underdog Pop Record's Bandcamp at some point in the near future.
Oh, and speaking of buying tapes at shows I guess I should mention that Palberta is going on a massive summer tour that starts today.
7/1 Washington DC, VA: & (name of venue coming soon..)
7/3 Richmond, VA: & hmmm i wonder whats gonna happen here!? MIGHT BE A SURPRISE
7/4 Norfolk, VA
7/7 Savannah, GA: $
7/8 Birmingham AL: $ @ Syndicate Lounge
7/17 Pheonix, AZ @ The Trunk Space
7/19 Los Angeles, CA @ The Church of Fun
7/20 Los Angeles, CA @ Ham & Eggs
7/22 San Franciso, CA @ the Knockout
7/24 Stockton, CA
7/26 Portland, OR @ Valentine
7/28 Missoula, MT @ Zootown Arts Community Center
7/29 Salt Lake City, UT
8/1 Omaha, NE Sweatshop Gallery
8/2 Iowa City, IA #
8/4 Milwaukee, WI # @ Cocoon Room
8/5 Chicago, IL # @ Archer Beach House
8/6 Hamtramck Detroit, MI # @ The Painted Lady
8/7 Athens, OH # @ the Smiling Skull
8/8 Cleveland, OH
8/12 Boston, MA % Deep Thoughts JP
8/13 Providence, RI % @ Spark City
8/14 NYC, NYC % Palisades
The Key To Who Else Is Playing With Palberta:
& = No One and the Somebodies
$ = Vern
# = Gods Wisdom
% = Big Neck Police
No One and the Somebodies also has a (non-Palberta) show coming up…
Palberta is on Bandcamp
Palberta is on Facebook
Palberta is on Underdog Pop Records
Palberta is on Feeding Tube Records
Palberta is on OSR Tapes
Palberta is on JMC Aggregate
No One and the Somebodies is on Bandcamp
No One and the Somebodies is on Facebook
No One and the Somebodies is on Tumblr
No One and the Somebodies is on Underdog Pop Records
No One and the Somebodies is on Single Girl Married Girl
MP3 BONUS:
She Don't Got It (mp3) by Palberta
(Humans) Being Human (Beings) (mp3) by No One and the Somebodies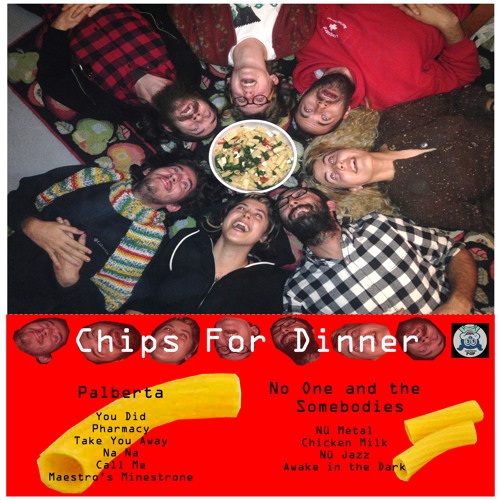 (Slightly) Related Posts:
(Pretty Much) No Related Posts