stream these :: KAPPA CHOW + Phone Home + Nest Egg + SAVAK + Heaven's Gate + VHS
So, here is this week's round up of all the necessary audio/video streams. I'm pretty sure that I am leaving something out, so leave a comment and let me know what's missing. Or not.

Listen.

We totally missed this KAPPA CHOW music video for their new(ish) single called JUMP (see below, duh). You can see KAPPA CHOW live at Elvis Guesthouse next Thursday!
GT's favorite instrumental postrock band Phone Home is back with a new EP, called Heights. Coming soon. Listen to Funhouse now tho (or just go and DL it at their bandcamp).




Set The GPS For The Heart Of The Sun is a new track by NC krautrawkers Nest Egg. Order the album Respectable from Bathetic.




Sohrab Habibion and Greg Simpson of Obits (RIP) have joined Michael Jaworski (The Cops, Virgin Islands) to form SAVAK. Here are a couple live tracks from their Cake Shop debut. More info and music at BrooklynVegan.




Heaven's Gate have released the first track of their Dull Tools debut which comes out this Summer. Amanda Berry…
is mostly sung from the perspective of Amanda Berry, one of three Cleveland women kidnapped, held hostage, and repeatedly sexually assaulted by Ariel Castro in the same house from 2002-2013.
Read this interview with the band at IMPOSE
You can see Heaven's Gate at Silent Barn on June 11th and/or 14th. Listen to Amanda Berry first tho.




Seattle punx VHS (a/k/a Violent Human System) have a trippy ass new video from the good folks at Daisy Heroin. Go trip out but then go buy some VHS at casinotrash.com
(as seen)



ANd we didn't even get to the two Yo La Tengo songs (one cover and one re-recording). Preorder the new LP, Stuff Like That There here but note the LP does NOT include a digital download?? WTF Matador? Nor did I mention the Lightning Bolt on Dirty Laundry or these Tobacco instrumentallllls.


AND remember there's always lots to stream at the GIMME TINNITUS Soundcloud or the GT Youtubes, and also at the GT Tumblr too.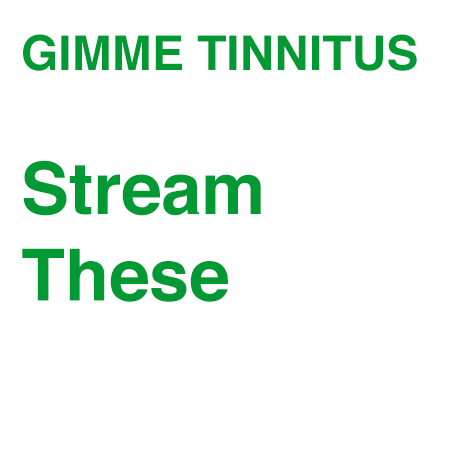 (Slightly) Related Posts: