stream these :: Philadelphia Collins + Bottoms + HEALTH + Fleabite + Future Museums
So, here is last week's round up of all the necessary audio/video streams that I didn't get to post because I was a little too busy with Northside Fest. I'm pretty sure that I am leaving something out, so leave a comment and let me know what's missing. Or not.

Listen.

Philadelphia Collins is an Exploding in Sound supergroup whose core is Devin McKnight (Speedy Ortiz and Grass is Green) and Theo Hartlett (Ovlov… RIP Ovlov). This track features guest vocals from Ellen Kempner (Palehound). Preorder Derp Swervin at the EIS bandcamp.
(as seen)



Bottoms gave quite a performance at Palisades the other day. What can I say? See these guys live. Listen to Goodbye Cruel World and buy their Goodbye EP from Atlas Chair Recs.




HEALTH dropped STONEFIST last week.




Hat tip to Stephen of Kindling for turning me on to the lofi goodness of Boston's Fleabite. Purchase the TTYL EP at Bandcamp.




The double cassette is sold out but you can still purchase Tapestry Of Time and Terrain / Pleasure Cruise by Future Museums at Bandcamp.



Oh and shout out to Alyse Lamb of EULA for her kind words in BK Mag.


AND remember there's always lots to stream at the GIMME TINNITUS Soundcloud or the GT Youtubes, and also at the GT Tumblr too.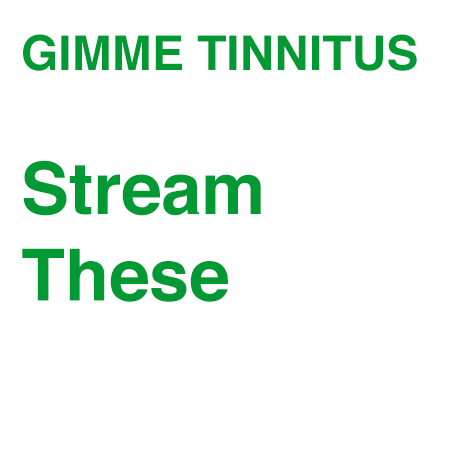 (Slightly) Related Posts: