stream these :: The Flag + Waylon Thornton + Wimps + No Honeymoon + Sauna Youth + Heaven's Gate + SIN MOTIVO + Bueno
So, here is this week's round up of all the necessary audio/video streams. I'm pretty sure that I am leaving something out, so leave a comment and let me know what's missing. Or not.

Listen.

The Flag's fantastic new LP Heat Waves is available now from Geographic North. Order it or pick up a copy at the release party at Union Pool next Saturday. Listen to To Wear The Vest Of Wealth.




Waylon Thornton and the Heavy Hands have a pay-what-you-want digital single that will make you want to rip your face off and then put it back on upside down.




GT favs wimps have signed to Kill Rock Stars. Their new EP Super Me comes out August 7th. You can pre-order it right now. Maybe listen to Take It As It Comes first tho.
And read this lovely lyrical quote:
I know this sucks sucks sucks




I Wanna See Everything is the album by Honeymoon that I totally slept on. I hope you don't make the same mistake I did :/ UPDATE – the band just changed their name to NO HONEYMOON!
There's a new music video for Transmitters by Sauna Youth. Order their new LP Distractions via Upset The Rhythm.



Heaven's Gate has a new music video for Sally Says. Their new LP is due on Dull Tools later this year.




EL DESIERTO is the new LP by SIN MOTIVO released by German label erste theke tontraeger. You can purchase it now from the label bandcamp.




Finally, Bueno released their music video for C-C-C-Convenient. Pick up their latest 7″ via Shea Stadium Recs (natch).




AND I didn't even mention that new Blacklisters track, the new Nothing Nirvana cover video, the new Naytronix track, the gorgeous new Beach House, the trippy ass new Hierophants video, the new Helvetica, or those Luna Demos. Sheesh.


MP3 BONUS: To Wear The Vest Of Wealth (mp3) by The Flag


AND remember there's always lots to stream at the GIMME TINNITUS Soundcloud or the GT Youtubes, and also at the GT Tumblr too.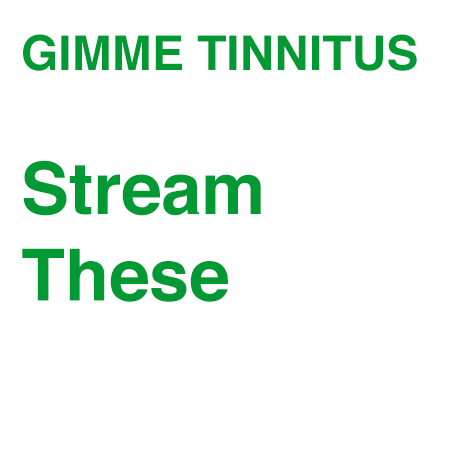 (Slightly) Related Posts: