stream these :: Parlor Walls + Lair + John Atkinson + Museum of Recycling + APTBS + Yppah + Dumb Wolves + Exocomet + Buke And Gase + Acid Dad + Moss Lime


So, here is a round up of all the necessary audio/video streams from the past week or so. I'm pretty sure that I am leaving something out, so leave a comment and let me know what's missing. Or not.

Listen.

New Parlor Walls! New EP Cut drops November 13 via Famous Swords.
(Download the Parlor Walls EP)



(photo: walter wlodarczyk)



New Lair!
(Pay What You Want)







John Atkinson of Aa has a new solo ambient EP filled with Aotearoan sounds.
(Buy Birdland)



Check this kick ass comp from Steakhouse Recs featuring Big Ups side proj Museum of Recycling.
(Pay What You Want)







New music video from A Place To Bury Strangers. This is Supermaster.
(A Place To Buy From Strangers)



Have not heard the name Yppah in a minute. The new LP is out on Counter Recs.
(Buy Tiny Pause)



Dumb Wolves is the latest from Edd, Jhon and Ben.
(Buy Dumb Wolves)



Exocomet has a new music video for Mercy Tongue.
(Stream EXOCOMET)



New Buke And Gase!
(Buy or Spotify)



Acid Dad are streaming Grim on Youtube.
(DL on SC)







AND this fantastic Moss Lime!
(Telephone Explosion Preorder)




AND I didn't even mention:



Or Heartbreaking Bravery's excellent coverage of CMJ feat…


AND remember there's always lots to stream at the GIMME TINNITUS Soundcloud or the GT Youtubes, and also at the GT Tumblr too.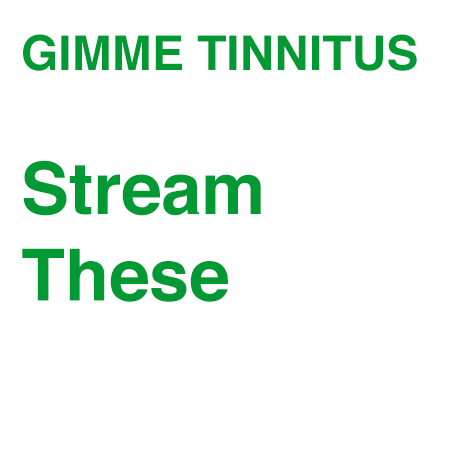 (Slightly) Related Posts: