stream these :: Wimps + Nina Ryser + Spray Paint + Algiers + GØGGS + Odetta Hartman + Beliefs + DOWNIES + Gun Outfit + Magnet School + Destruction Unit + Prefuse 73 + Protomartyr
So, here is a round up of all the necessary audio/video streams from the past week or so. This one is jam packed so it's more laconic than usual. I'm pretty sure that I am leaving something out, so leave a comment and let me know what's missing. Or not.

Listen.

This is Suitcase by Wimps. Preorder Suitcase.




This is Turn The TV Off by Nina Ryser (of Palberta).




This is Signal Master by Spray Paint.
(as seen)



This is And When You Fall by Algiers.




This is She Got Harder by GØGGS.




This is DREAMCATCHERS by Odetta Hartman. Preorder 222.




This is 1992 by Beliefs. Preorder Leaper.




This is the Downies EP by DOWNIES.




This is Worldly Way by Gun Outfit. Preorder Dream All Over.




This is British Monuments by Magnet School. See them 10/17 at AVIV!




This is Salvation by Destruction Unit. Grab Negative Feedback Resistor.




This is Still Pretending by Prefuse 73.




AND this is The Agent Intellect by Protomartyr. Preorder The Agent Intellect.




AND I didn't even get to Painted Zeros, Pronto, Night Birds, The Cameleon Records bandcamp (h/t @TheGurglingCod), ZULUS, Kindling, Cuntz, and this gem from the 4AD archives.
PLUS, Andrew Powell-Morse of SeatSmart sent me a link his study that examines the popularity of Billboard hits on illegal downloading sites. Interesting.






AND remember there's always lots to stream at the GIMME TINNITUS Soundcloud or the GT Youtubes, and also at the GT Tumblr too.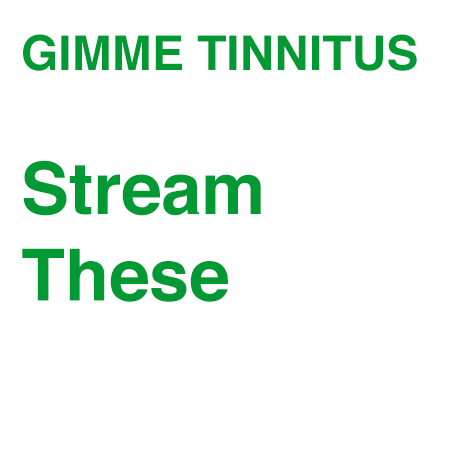 (Slightly) Related Posts: