stream these :: Jerkagram + Big Hush + Washer + Sludge Hummer + WET ONES + bed. + RATATAT + Beliefs + WAY OUT + Thom Fekete + Dark Blue + Big Bliss + Big Huge + SHAPERS + Dirty Dishes + cars & trains


So, here is a round up of all the necessary audio/video streams from the past couple weeks or so. I'm pretty sure that I am leaving something out, so leave a comment and let me know what's missing. Or not.

Listen.

Three Pillars by Jerkagram





Who's Smoking Your Spirit? by Big Hush (buy digital)





Pet Rock Vs Healing Crystal by Washer (preorder)





Septic Murk​-​Tape Volume III by The Sludge Hummer Imprint (free dl)
(source: flickr)




The Rule by bed. (preorder)





PRICKS OF BRIGHTNESS by RATATAT





Colour Of Your Name by Beliefs





S/T EP by WAY OUT





Treason by Thom Fekete





Delco Runts by Dark Blue (preorder)
(as seen)








Ponzi by Big Bliss (pay what you want)





MFA (Matt's First Album) by SHAPERS





Dan Cortez by Dirty Dishes (purchase)
(as seen)




Drifts by cars & trains (purchase)



AND remember there's always lots to stream at the GIMME TINNITUS Soundcloud or the GT Youtubes, and also at the GT Tumblr too.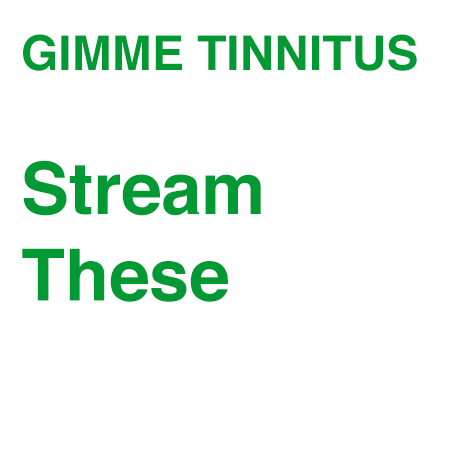 (Slightly) Related Posts:
(Pretty Much) No Related Posts