audio streams :: End of the Year Dump 2016 > Vancouver 2015 + Wimps + The Cult of Lip + Video Daughters + Stickers + Crown Larks
Now, I know it's 2016, but let's look back at 2015 another time. Here are some of the things I meant to post about but just did not have the time.
This is the End of Year Dump 2015.
Listen.

Ok, first off, I never did a recap of all the music I found out about during my trip to Vancouver last year.



I saw the fantastic "cold punk" band, lié, play in a venue that was in an old auto shop.



NEEDS opened and killed it (or as they say in Canada: killed it, eh).



And I picked up some tapes from…



And Fist City





And then there is Wimps who put out an EP and a killer LP this year. The LP was released by the venerable Kill Rock Stars!





The Cult of Lip (f/k/a VATS) dropped a cassette EP via No Problem Recs.





I also meant to post more about the avantrock of Video Daughters.





I totally forgot to post about Stickers' EP on Fainting Room Collective because I fucked up.





Finally, there was supposed to be a post about Chicago's own, Crown Larks. Their new LP, Blood Dancer, is killer and you should buy it now from either Space Lung/Land Breathing or Already Dead Tapes.



I am probably leaving something out here, so leave a comment and tell me what I should have posted about last year. Thanks for reading/listening.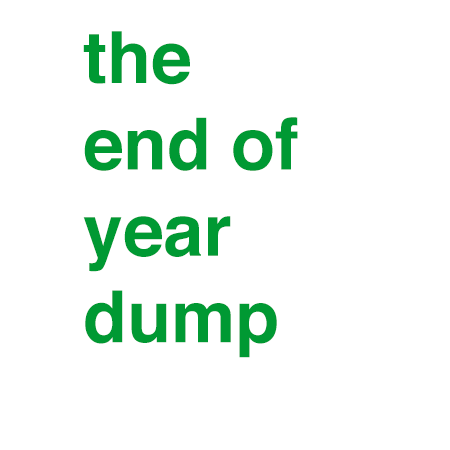 (Slightly) Related Posts:
(Pretty Much) No Related Posts