show :: 4/28/16 @ Idio Gallery > THICK ~ Rats Mouth ~ Think Tank


On April 28, come out to Idio Gallery for a kick ass show featuring the killer shreddage of NICE GUYS of Boston (who haven't played around these part recently), PLUS the always awesome THICK and altrockboygirlduo RATS MOUTH and noisy punk experimenters THINK TANK! Not to be missed.


GIMME TINNITUS presents:
Unfortunately, Nice Guys had to fall off the bill due to illness :( Get well soon!



Doors 8:30
Show 9:00
$8
All Ages
Cash Bar


Idio Gallery
976 Grand St, Studio D (down the alley)


FB RSVP: https://www.facebook.com/events/216417602059247/
OMR RSVP: http://www.ohmyrockness.com/shows/285766


Idio Gallery is on the internet
Idio Gallery is on Facebook
Idio Gallery is on Twitter but as of this post they haven't tweeted since 12/27/15 :(
Idio Gallery is on Oh My Rockness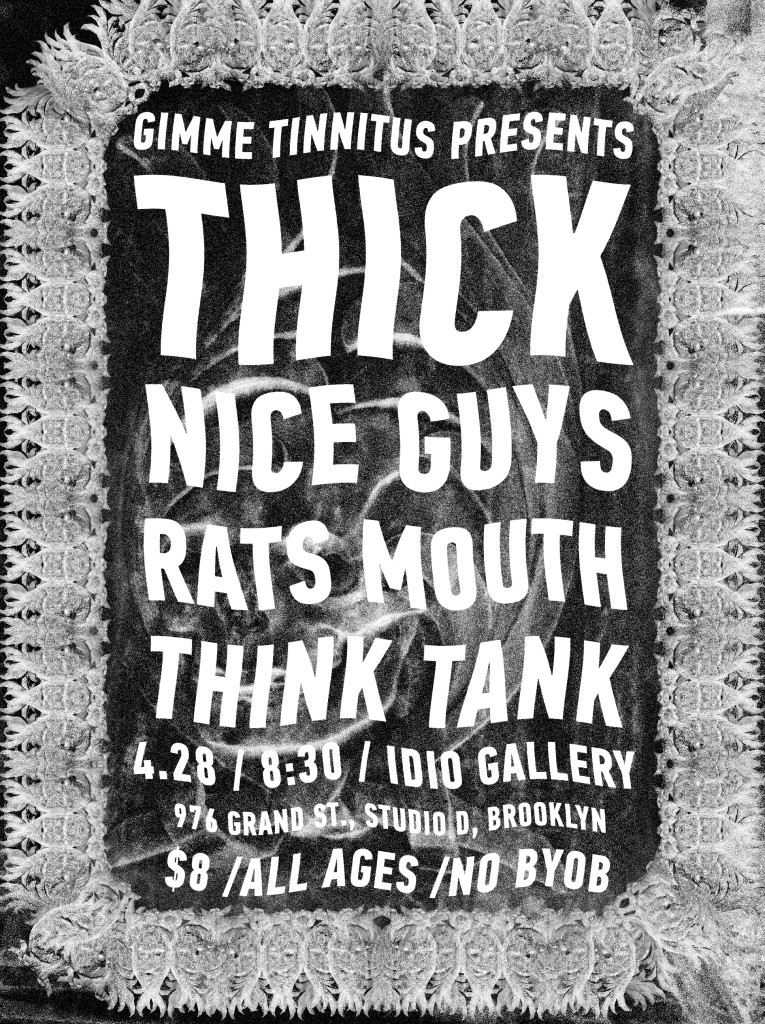 CLICK HERE FOR THE ANIMATED GIF VERSION!
(flyer and GIF: Olivia Russin)
(Slightly) Related Posts: