q and also a :: Idle Pilot


Alex, Evan and Mike of Idle Pilot (f/k/a Currents) sent us these answers to our questions in this next installment of q and also a.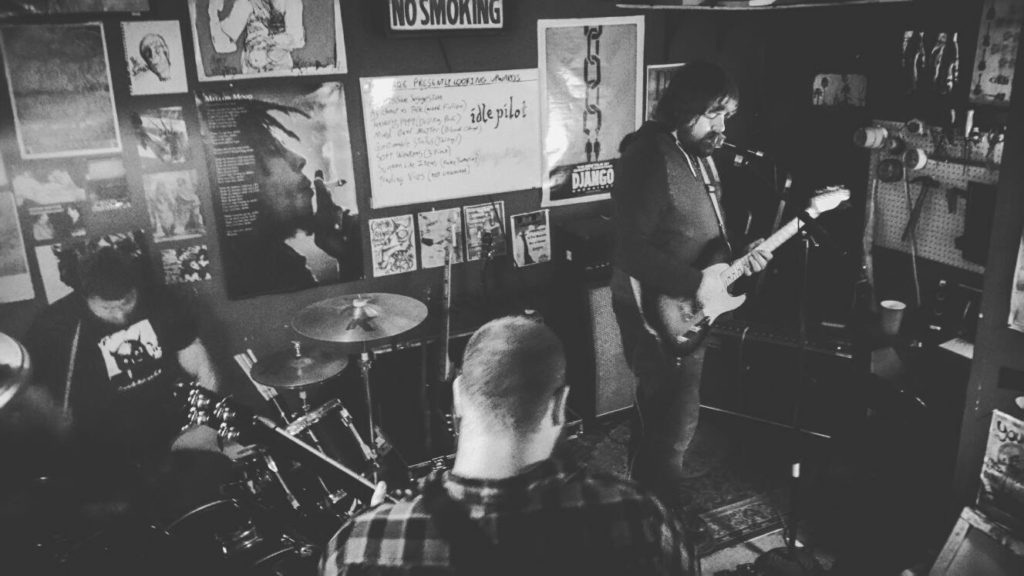 q: What is the last song you (really) heard?
alex: i've had 'falling to believe' by doug tuttle on repeat for the last week a half, i can't get enough of it. it's like a mix between the zombies and the olivia tremor control.



evan: ​autumn's child by captain beefheart



mike: ​hour by porches




​​q: What is the first album you remember purchasing?
a: ​jagged little pill by alanis morissette, on cassette
embed removed by GT standards and practices dept.



m: i ​had a lot of hand-me-down CDs from my brothers but the first album i purchased with my own money was the ugly organ by cursive




q: Is there an album you wished you knew about when you were younger?​
a: i wish i could go back in time and throw 'strangers from the universe' by thinking fellers union local #282 at my teenage self and blow his damn mind.



m: ​i wish i knew about Unwound's entire discography when i was younger




q: What is the last album you purchased?
a: ​p​arquet courts – human performance



e: death grips – bottomless pi​t​




​​q: What is your favorite artist/band to see live?
a​ + m: we've seen tera melos countless times and every show they just keep getting better and better. they always seem to open for decently popular bands who are usually not similar in style, so watching the faces of people unfamiliar with them as they play is a bonus.



e: every time i've seen ​​kvelertak they always put on an explosive performance.




q: How exactly did you (re)name your band?
a + e + m: it was very similar to the five stages of grief. once we finally realized we had to change the name nothing immediately clicked so it became this long arduous process that involved lots of group text messaging, writing names on a white board, rearranging names on a white board, throwing darts at said white board, yelling at each other, and then finally acceptance.



q: What piece(s) of culture are you really really excited about right now?
a + e + m: ​we are excited for al​l books, movies, music, and other pieces of culture to be burned in a giant fire to appease overlord trump.



q: Anything we should know about your latest project (whatever that might be)?
a + e + m: our new album called you are presently looking upwards releases may 27th and we're super stoked about it. evan and alex are also creating an audio/visual project that we did with our friends in Think Tank which is currently being mixed/edited for head vs. heart records, we can't wait to share that.


Listen to Soft Weapons…



And watch the music video for Build Ups



Preorder you are presently looking upwards @ https://idlepilot.bandcamp.com/


Idle Pilot are about to head out on tour, and are playing a GT present show at The Gutter on 6/2/16. That show is with GT favs Think Tank and Drunken Sufis. Come out!






Idle Pilot are on the internet
Idle Pilot are on Bandcamp
Idle Pilot are on Twitter
Idle Pilot are on Facebook
Idle Pilot are on Head Vs. Heart Records
Idle Pilot are on Ocelot Records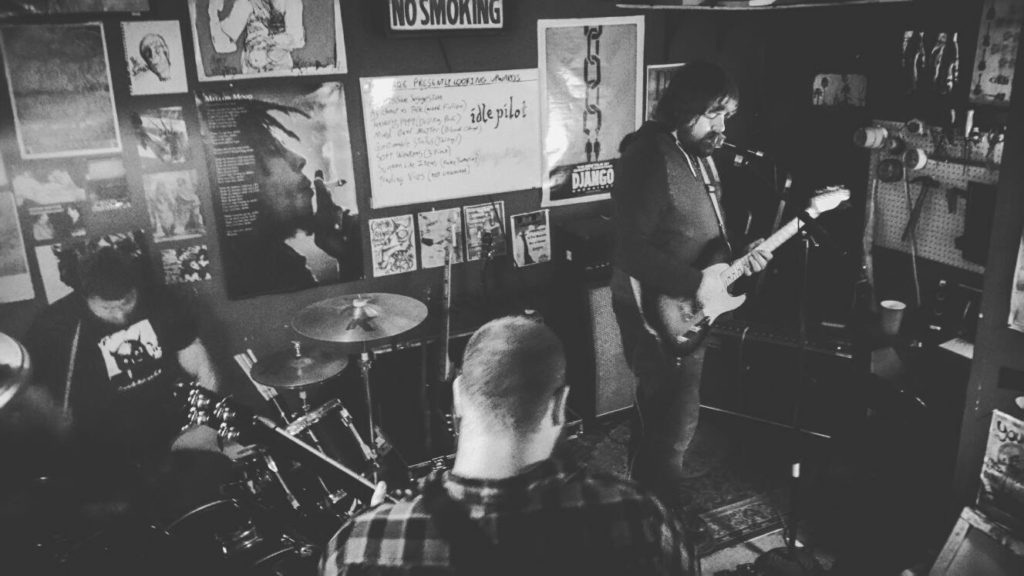 (Slightly) Related Posts:
(Pretty Much) No Related Posts