q and also a :: ARMS


Todd of ARMS (ex-Harlem Shakes) sent us these answers to our questions in this next installment of q and also a.


q: What is the last song you (really) heard?
a: The last song that gave me that sustained "holy shit" feeling was a song called "Into Ruin" by Bongripper. Over the last year or so I've become completely fascinated by metal—primarily but not exclusively of the doom and sludge varieties—and Chicago quartet Bongripper's Miserable is one of my favorite albums of the stuff. It's a slow-moving, 30-minute body massage of instrumental noise and I was transfixed the first time I heard it. The aesthetics of this stuff is hilarious—the occult weed-worship iconography, the swirly typography—but the music is pure patience and minimalism, played at excruciating volume. Couldn't recommend this more highly.





q: What is the first album you remember purchasing?
a: Oh, that would be Aerosmith's Get a Grip, on tape, from Brookline, Massachusetts' dearly departed Nuggets in 1994. I still maintain that Aerosmith's post-drugs pop-rock output will outlive their bloozey 70s material.



ed. note: counterpoint…





q: Is there an album you wished you knew about when you were younger?
a: I came across a vinyl copy of Paul Simon's Still Crazy After All These Years not too long ago and realized I had never actually heard it in its entirety. What a perfect collection of tunes! There isn't a bad song on there, and they all go to these cosmic tonal places with such sweet lyrical specificity. "All that winter we shared a cold / drank all the orange juice that we could hold" is one of my favorites.





q: What is the last album you purchased?
a: I just ordered the vinyl of William Tyler's new album Modern Country. The guy is a bona-fide genius and poet of the acoustic guitar. It's instrumental, guitar-based country music with light psychedelic touches and I am psyched for that one to come in the mail.





q: What is your favorite artist/band to see live?
a: I've only seen them a handful of times, but Radiohead is still hands-down my favorite live band. They breath such improbable life into their songs—especially the more computer-based, unearthly ones—and they never fail to totally blow my fucking mind onstage. You realize what exquisite musicians those dudes are.





q: What is your favorite artist/band to listen to recorded (i.e. not live)?
a: That's a hard one. But I guess pretty much any era of Brian Eno, or any artist he produced. It's all got such a distinctive sonic imprint, and his methodologies are fascinating and have such humor and warmth. The pop stuff, (especially) the ambient records, his contemporary stuff… I love it all. I even named my cat Brian Eno.





q: What piece(s) of culture are you really really excited about right now?
a: I'm really into this naive and awesome cable access show filmed in my hometown in the '90s:





q: Anything we should know about your latest project (whatever that might be)?
a: My third full-length record just came out on June 3rd! When I started work on the third record, I realized that I finally felt ready to employ the time-honored "iconic plural noun" naming approach of Rumours, Animals, or Heroes—and so I came up with Patterns. The title refers to behavioral patterns, patterns in nature, patterns in pop music; the songs are about acknowledging those things, finding the fragile humanity and humor in those idiosyncratic, quasi-universal truths. There's a big stylistic range on the album, too—guitar-y rock songs, whispery acoustic country tunes, ambient instrumentals, shoegazey electronic bits, some falsetto R&B—but the songs are more honest for it, in their way. It's wilder and louder and softer and, I think, more vulnerable than anything I've done before.


Here is the music video for Stellar…



And here is a stream of Patterns…



You can purchase the Patterns LP @ http://www.papergardenrecords.com/ or https://arms.bandcamp.com/


http://www.armsarms.com/
https://arms.bandcamp.com/
http://www.papergardenrecords.com/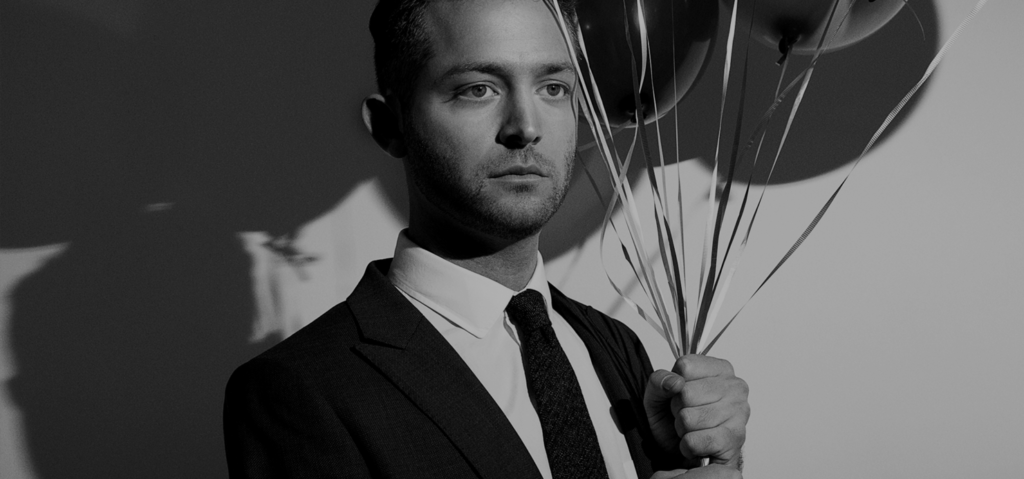 (Slightly) Related Posts:
(Pretty Much) No Related Posts