q and also a :: Downtown Boys


Joey La Neve DeFrancesco, the guitar player from RI punk outfit Downtown Boys sent us these answers to our questions in this next installment of q and also a.


q: What is the first album you remember purchasing?
I think it was Tubthumper by Chumbawamba, who were in retrospect this radical band who weirdly had that one hit. Of course I didn't know that at the time and I just wanted to listen to that one song.





q: Is there an album you wished you knew about when you were younger?
I wish I knew about any queer music when I was younger. I just didn't know what was possible because of my environment. So I guess something like Limp Wrist or Miss Tony.








q: What is the last album you purchased?
We just played in Croatia on our Europe tour, so I was going down a hole listening to punk from the former Yugoslavia so I got this album called "Bistriji ili tuplji čovek biva kad…" by a band called Å arlo Akrobata. Zagreb and Belgrade had a really cool new wave and punk scene, and they're one of the more interesting bands to come out of that.





q: What is your favorite memory of experiencing music in a live setting?
I got to see Algiers play when we did a festival with them in France a few weeks ago, and they were amazing. They put on a really great performance, and are able to merge digital and analog instruments perfectly.





q: What piece(s) of culture are you really really excited about right now?
I'm feeling pretty excited to see the Finding Dory movie soon.





q: Anything we should know about your latest project (whatever that might be)?
Well we're reissuing our first cassette on vinyl, which is exciting because even though the recordings are a little raw, we think some of the songs and the messages still hold up and should be hear. Other than that, we're working on writing songs for a new record, which is slow, but we're really exciting to expand on the sounds and ideas in Full Communism now that we're a bit more comfortable with recording.
Preorder the eponymous Downtown Boys first album on vinyl from Buffalo, NY's One Percent Press @ onepercentpress.bigcartel.com (ship the week of July 22nd).
And while you are at it, if you have not picked up Full Communism yet… grab it at downtownboys.bandcamp.com or dongiovannirecords.com
Oh and go see them LIVE…
UPCOMING Downtown Boys SHOWS
June 24 – New York, NY – Market Hotel
July 3 – Providence, RI – Aurora
July 7 – Cleveland, OH – Mahall's
July 8 – Chicago, IL – Empty Bottle
July 9 – Chicago, IL – West Fest at Empty Bottle
July 10 – Detroit, MI – El Club (matinee show)
July 23 – Denver, CO – Summit Music Hall
August 4 – Boston, MA – Middle East
Aug 24 – Washington, DC – Rock and Roll Hotel
Aug 27 – New York, NY – Afropunk Festival
Sept 8-10 – Raleigh, NC – Hopscotch Festival
Sept 17 – Asbury Park, NJ – The New Alternative Music Festival


Downtown Boys are on Bandcamp
Downtown Boys are on Facebook
Downtown Boys are on Twitter
Downtown Boys are on One Percent Press
Downtown Boys are on Don Giovanni
Downtown Boys are on Sister Polygon
Downtown Boys are on The Spark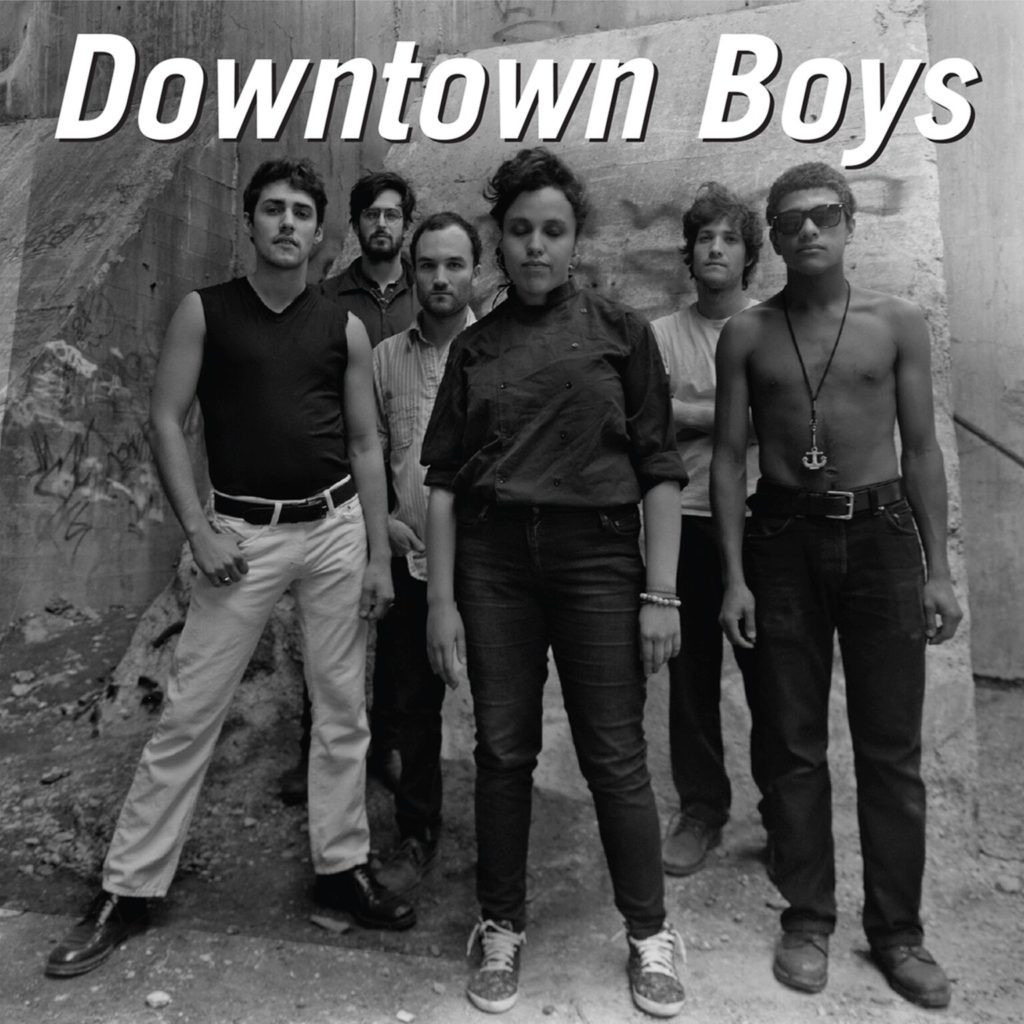 (Slightly) Related Posts: