q and also a :: Think Tank


Mike and Josie of the music project known as Think Tank sent us these answers to our questions in this next installment of q and also a.


q: What is the last song you (really) heard?
m: "Tezeta (nostalgia)" by Mulatu Astake is on currently and i am thoroughly enjoying it, but the last song i heard that i really took in and it made me feel something (which i assume is what the question is directed towards) is "Your Best American Girl" by Mitski.






j: "Juno" by Life Without Buildings. Hearing this song probably changed the way I'll listen to music and think about my vocals…forever. Thanks Mike for sharing it with me!




q: What is the first album you remember purchasing?
m: I got a Boys II Men Cd single for xmas, and returned it. I bought Dookie, Insomniac, and Sixteen Stones at Strawberries in its stead.









j: The soundtrack to the Disney Channel original movie "That Darn Cat."



q: Is there an album you wished you knew about when you were younger?
m: Swans – The Seer, Probably wouldn't of understood it for what it was.



j: No regrets. Or "No Regerts" by Chastity Belt. Not that that would have been possible since they didn't exist yet, but I think I could have used that female-empowerment-all-girl-band-mix-tape vibe in my life.





q: What is the last album that you purchased?
m: Creative Source – Migration



j: A collection of 17th century violoncello pieces performed by Anner Bylsma. It has a bunch of Gabrielli's ricercari that I'm learning.




q: What is your favorite memory of experiencing music in a live setting?
m: I am going to go with a recent memory instead of favorite: Saw the Men at Union Pool on a random Sunday with Beech Creeps. It was like what i assume it was to see someone like the stooges in a room that holds less then 200 people. The new song "Jesus Christ" as i refer to it as had me punching the monitor in excited adrenaline from the energy they were giving off.






j: Kelsey Lu in a church in Greenpoint. A had the luck to hear her perform just for me and a few other people. Gave me goosebumps all over. Also, Lawrence English at Issue Project Room last fall. The whole audience lay down on the floor to feel it better. When live music becomes tactile and physical, that's where I want to be!







q: What is your favorite artist/band to listen to recorded (i.e. not live)?
m: Alice Coltrane or William Basinski. I work at coffee shops and they mellow out the moods nicely.






j: Nusrat Fateh Ali Khan. RIP. Or Jeff Buckley singing Nusrat Fateh Ali Khan. RIP.




q: What piece(s) of culture are you really really excited about right now?
m: The culture of the immediate people I surround myself with who don't let what they do for money define them. Is that culture?


j: Books! They're so great. They never get old. A perfect antidote or companion to loneliness and malaise.



q: Anything we should know about your latest project (whatever that might be)?
m: Its very important to me(us((i assume)). It was the culmination of hard work and trust in the piece.


j: The video for lid was all made in 1 take, our first take. A take that captured the alchemy of intense preparation and celluloid disintegration. But I think that's why that crazy energy is there. It's always a wild ride with Mike and Ino. Love you guys!



The Lid performance is being released as a DVD and a website.
Here's the (00:20:37) final cut of the Lid performance…



It is also available at www.thinktanknoise.com
The DVD will be available for purchase at http://store.hvhrecords.com/album/lid
Think Tank released this statement regarding Lid…
'Lid' needed to be created for our own sanity.

Coming off a summer of rigid composition and performance without a real sense of how to let the music go, m and i started writing nothing and tearing down anything close to a formation of an idea.

If you feel locked in, you pull away.

Without structure m and i found room for more landscaped textures, focusing more on mood than articulate instrumentation. This opened up avenues of exploration to find new ways to work the sound out of the old tools. With this came the desire for more sounds and so we picked up other instruments.

This is where j enters. With little conversation she jumped in, and over the course of 2 weeks we got out whatever nihilistic flailings we had left; preparation. Then we discussed a flow of moods and concepts, with i haphazardly scribbling them down, connecting them with arrows and placing what he had in the center of the room for us all to see.

It was a map. We followed it, we got lost, found ourselves, and did it all over again. Lid is this exploration – instead of writing melodies and harmonies, we wrote destinations, and searched for the music between them. We embraced discovery.

In the heart of winter, 2016, we wrote-recorded-released-performed what is known as lid-0. We immediately moved on from the piece.

But when Head vs Heart approached us about being a part of a video series for their label, this gave us the opportunity to expand further. We've always desired a visual element, and with j's experience with film a new style of improvisation opened up to us.


The Lid cover art looks like this…



Listen to Think Tank's previous HvH release…



Think Tank is on the internet
Think Tank is on Bandcamp
Think Tank is on Twitter
Think Tank is on Facebook
Think Tank is on Head Vs. Heart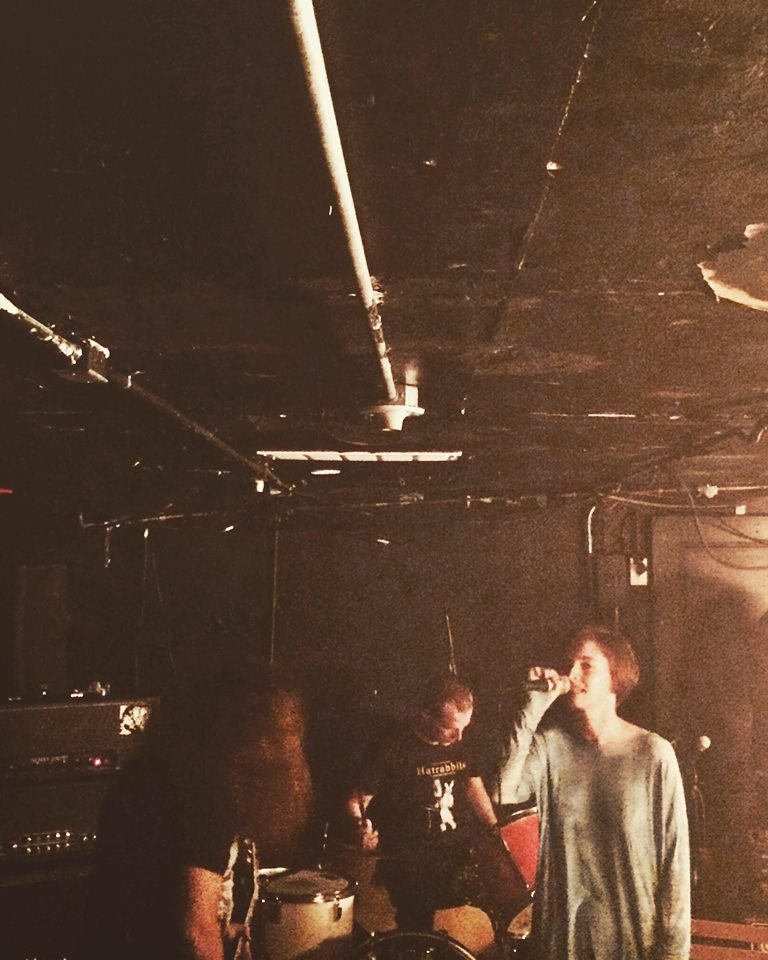 (Slightly) Related Posts:
(Pretty Much) No Related Posts