show :: 10/26/16 @ Shea Stadium > Drunken Sufis' Cassette Release Party!
GIMME TINNITUS Presents, a celebration of Drunken Sufis' latest cassette release, Pala Pala.

featuring…

(Cassette Release)





JUST ADDED… solo improv by two members of The Convergence (ATL)
Majid Araim



11/26/16 @ Shea Stadium
20 Meadow St, Brooklyn
$8
8:00 pm Doors
All Ages


fb rsvp: https://www.facebook.com/events/1074408399261758/

Wednesday, October 26th, Mark Yr Calendar!


Shea Stadium is on the internet
Shea Stadium is on Twitter
Shea Stadium is on Facebook
Shea Stadium is on Oh My Rockness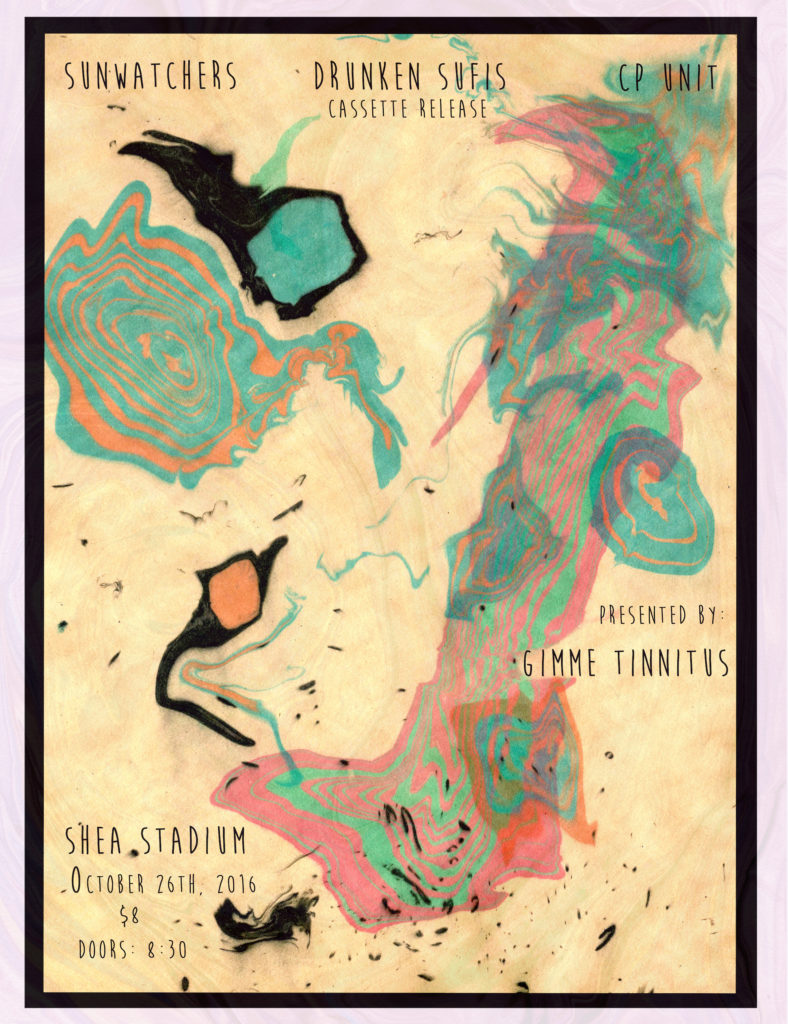 (Slightly) Related Posts:
(Pretty Much) No Related Posts