stream these :: Mannequin Pussy + Hellrazor + The Flag + Shop Talk + Tape Deck Mountain + Navy Gangs + SOFTSPOT + Priests + K A G + Nocturnal Habits + Uniform + Botany + The Blind Shake + Nail Polish + Fake Limbs + Brown Angel


So, here is a round up of all the necessary audio/video streams from the past week or so. I'm pretty sure that I am leaving something out, so leave a comment and let me know what's missing. Or not.

Listen.

(check out the rest of the super spooky… Death on the Hour: Aural Apparitions from the Geographic North)




(as seen)
(as seen)








And I didn't even mention…



AND remember there's always lots to stream at the GIMME TINNITUS Soundcloud or the GT Youtubes, and also at the GT Tumblr too.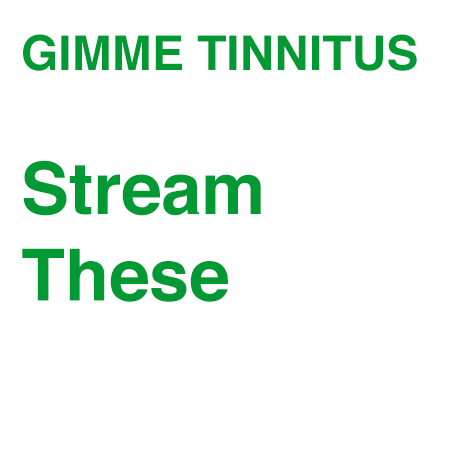 (Slightly) Related Posts: