stream these :: Cold Beat + La Neve + Kane Strang + Al Lover + Kaskets + Novella + NAH ft. Moor Mother + DADRAS + Judy And The Jerks + Stromboli + Smiling


So, here is a round up of all the necessary audio/video streams from the past week or so. I'm pretty sure that I am leaving something out, so leave a comment and let me know what's missing (or not).

Listen.




La Neve EP Release!! Sunday, February 26 @ Silent Barn w/ Material Support, YATTA, It's Cool







Oh So You're Off I See by Kane Strang




'may 7th' Ft. Moor Mother by NAH

And I didn't even mention…



AND remember there's always lots to stream at the GIMME TINNITUS Soundcloud or the GT Youtubes, and also at the GT Tumblr too.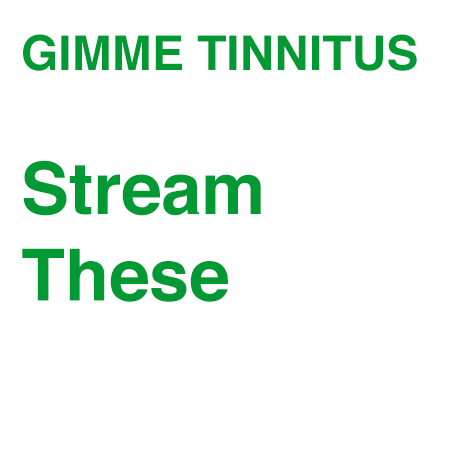 (Slightly) Related Posts: